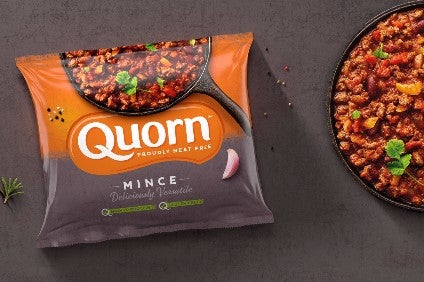 Meat substitute firm Quorn Foods is to spend GBP150m (US$195.5m) on its facility in Billingham in the north east of England.
It said some 300 jobs will be created within five years as a result, although an unspecified proportion of these will be in construction.
The investment will cover the expansion of the company's main manufacturing facility at Billingham and should allow for continuous production.
Quorn, headquartered in Stokesley, North Yorkshire, suggests the expansion work – which includes adding another fermenter to its site to help create the mycoprotein and forming equipment to help shape the protein into products – will make the facility the largest of its kind in the world.
New employees will be needed to operate additional facilities and to provide support service.
Quorn Foods' CEO, Kevin Brennan, said the company is optimistic about its growth prospects overseas, regardless of what Brexit deal is achieved by UK politicians who are currently negotiating the country's exit from the EU.
"We are proud to be contributing to the UK's export drive and to be investing in a British innovation that is vital to addressing the future need for protein across a growing global population," he said.
"Our growth will continue as expected, regardless of the Brexit deal that is reached. In fact, today's investment is indicative of our confidence in becoming a billion dollar brand in the next ten years."
Quorn has also announced its UK sales grew by 15% in the first half of the year.
Global growth rose 19% over the period, while European sales also grew by 29%. Business in the US was also up 40%, while in Asia and Australia sales climbed 35%.
Quorn is sold on its own for use in recipes at home or in ready meals and products that mimic items such as burgers and sausages.
It was launched in 1985 by Marlow Foods and is owned by Philippines-based food and beverage group Monde Nissin Corporation, which acquired the business in 2015 in a deal that valued the business at GBP550m. The company employees 650 people and exports to 15 countries around the world.