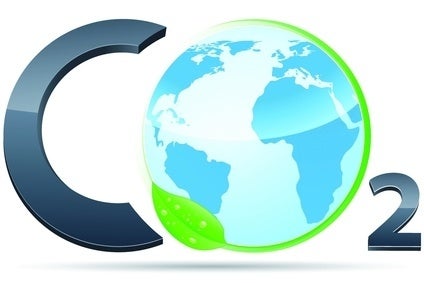 Oxfam International today (20 May) issued a report calling on ten of the world's largest food and drinks companies – including Associated British Foods, Danone, General Mills, Kellogg, Mars, Mondelez International, Nestle, PepsiCo and Unilever – to take more decisive action on climate change. According to the charity, as an industry to which climate change represents a "major threat", the food sector should take a leadership role in addressing issues such as carbon emissions and deforestation. Companies who have responded to the criticism have largely insisted that they are already doing what they can. Here are some highlights from the debate.
"Too many of today's food and beverage giants are crossing their fingers and hoping that climate change won't disrupt the food system imagining somebody else will fix it. The "Big 10″ companies generate over US$1bn a day and have great power to influence global food chains. The industry needs to do more to work towards 'zero hunger' in the world while undergoing a revolution in their production methods." – Oxfam executive director Winnie Byanyima.
"The Big 10 together emit 263.7m tons of GHGs – more than Finland, Sweden, Denmark and Norway combined. Emissions from their operations account for 29.8m tons. Of their total emissions, about half come from the production of agricultural materials from their supply chains, yet these emissions are not covered by the reduction targets the companies have set. It is with these agricultural emissions that Oxfam finds the companies being particularly negligent." – Oxfam International report, Standing on the Sidelines.
"We have an obligation at ABF to our wider environment which we must protect as a common resource for future generations. We are tackling the issues raised in this report in many ways across our different businesses." – a spokesperson for Associated British Foods tells just-food
"The Big 10 companies are failing to use their power responsibly and we will all suffer the consequences. Kellogg and General Mills in particular are not doing their part. These companies should be leading the fight to help stop climate change from making people hungry." – Oxfam's Byanyima singles out General Mills, Kellogg
"Kellogg has long been committed to doing what's right for the environment and society. We are working on multiple fronts to further reduce our greenhouse gas (GHG) emissions and waste, as well as the energy and water we use. We're pleased to see that Oxfam has recognized our commitment to an "ambitious timeline to stop deforestation" from our palm oil supply chain. Similarly, we do not purchase soy from tropical deforested regions, and more than 80% of our box cartons are made from recycled fibre content and all are recyclable. As we do so, we value continued engagement and discussion with Oxfam, and other external stakeholders on the important issues of environmental and social responsibility." – a Kellogg spokesperson tells just-food
"Climate change is a serious issue, we agree. But we strongly disagree with this assessment of our efforts. Despite what Oxfam suggests, General Mills has had greenhouse gas (GHG) reduction targets since 2005. We also established an additional transportation fuel usage target in 2009. Specifically, General Mills pledged to reduce GHG emissions in our direct operations by 20% by 2015, and to reduce transportation fuel usage rates 35% by that same year. General Mills is also helping measure and reduce GHG emissions in agriculture through our leadership in Field to Market (FTM). In fact, reducing agricultural emissions is a key objective in our 2020 sustainable sourcing commitment across eight of our 10 ingredients." – a eneral Mills spokesperson refutes Oxfam's assessment
"We again commend Oxfam for the constructive manner in which it presents the challenging issues highlighted in this report. We are proud to be among the leading companies in the areas of climate change mitigation and adaptation. Our practices for cutting down on and disclosing carbon emissions have been consistently recognised as among the best in the industry. In 2013, we committed to further strengthening our efforts to reduce greenhouse gas (GHG) emissions in our own operations and across our global supply chain. We have published our GHG reduction targets in our 2014 Creating Shared Value: Meeting our Commitments report. We have also pledged that our products will not be associated with deforestation. This pledge covers all of the raw materials which we use to make our products, as well as our packaging. Climate change is integrated into our company-wide risk management processes and in 2013 we further strengthened our commitment to lowering GHG emissions associated with the production and distribution of our products. We do this with measures against deforestation in our supply chain, by improving energy efficiency, switching to cleaner fuels and investing in installations using renewable energy sources. We also commit to designing products that help consumers lower their own GHG emissions and work with farmers to improve their resilience to climate change." – A spokesperson for Nestle highlights the progress on climate change made by the Swiss firm