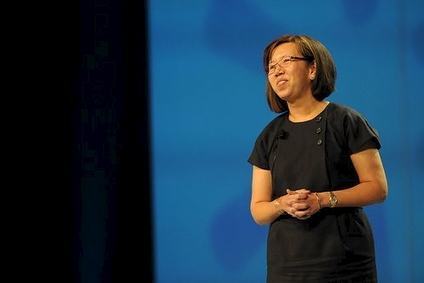 Last week, Chiquita Brands International received an increased takeover bid from Cutrale Group and Safra Group but it was still not enough to win over the US produce giant, which rejected the offer and again provoked the ire of its Brazilian suitors.
"The Chiquita board of directors is significantly deceiving and misleading Chiquita shareholders about both the Cutrale-Safra definitive offer and the Fyffes transaction. The Chiquita board's decision to reject the superior Cutrale-Safra US$14-per-share, all-cash offer continues the board's track record of value destruction for Chiquita shareholders" – Cutrale Group and Safra Group make their views known after Chiquita rejects their increased takeover bid, insisting it is still not in the best interests of shareholders.
"You can't paint it with a broad brush and say China is a challenge as a market in general" – Nestle CFO Wan Ling Martello (pictured) insists China still holds promise, despite it weighing heavily on the group's sales for the first nine months of the year.
"Most importantly it's a very easy product to sell. Everyone loves to give or to get candy, especially chocolate" – After six confectionery acquisitions in the last year, BBX Capital president Jarett Levan tells just-food why the US investment firm has decided to build a business in the sector.
"The difficult but necessary actions we are taking now to right size the Company will result in Heinz becoming a stronger, more unified and efficient organisation that is better positioned for future growth" – a spokesperson for Heinz comments on news that over 240 jobs are to be cut in Australasia, as the US food group continues to restructure its business.
Through its acquisition, Arla is further securing that it is adding value to its farmer-owner milk and this it continues to be profitable" – Henri de Sauvage, EVP of Arla's operations in Sweden, comments on the dairy company's acquisition of Atria's Falbygdens Ost cheese business.
"The WTO panel agreed with the US case that India lacks any scientific basis to restrict US agricultural products, including US poultry products" – Michael Froman, the US trade representative, reflects on the World Trade Organization's ruling that India's ban on US poultry products did violate trade rules.
"This excellent performance was buoyed by very favourable bases for comparison across all eight Asian markets. Sales in most of these markets now back to pre-crisis levels" – Danone reported an increase in third-quarter sales
"The GMP system shows flaws all the time because checks are not strict at all. And also the CAS verification should be replaced, as verification units frequently fail to act according to the standard's provisions" – Du Yu, chief executive officer of the Chen-Li Task Force for Agricultural Reform, criticises existing certification systems in Taiwan after a second major food safety scandal surfaces.