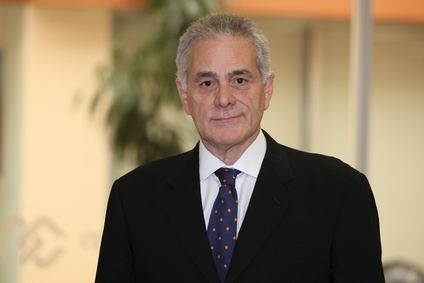 US food groups General Mills and ConAgra Foods were under scrutiny this week with both reporting first-quarter results. WhiteWave Foods, the US natural and organic specialist, struck a deal to buy dairy-free brand So Delicious, while Thai seafood giant Thai Union Frozen Products made its second acquisition in Europe in a matter of weeks. Meanwhile, we spoke to the CEO of Wise Foods about his plans to grow the US snacks business.
"Within the next five years, we want snacks to be a US$1bn division" – Miguel Bostock, CEO of Wise Foods, tells just-food the US snacks firm's parent, Mexican Coke bottler Arca Continental, has ambitions to drive its sales from snacks businesses in the US and Latin America.
"Our results were driven by sales and profit declines in the US, where industry trends were weak in the quarter. In addition, higher merchandising expense for our US retail businesses in this period depressed reported net sales and gross margin" – General Mills chairman and CEO Ken Powell explains why the US food group's domestic business is continuing to struggle."
"It is a relatively small, but highly strategic acquisition for our group. It will give us a unique position and an opportunity to build the King Oscar brand in the market worldwide and into our global brand portfolio" – Thiraphong Chansiri, president and CEO of Thai Union Frozen Products, reflects on the Thai seafood giant's latest acquisition, its second in a matter of weeks.
"Fyffes now predicates the purported merits of its transaction on a highly dubious and misleading, undiscounted illustrative price, a speculative future value it has concocted" – Cutrale-Safra lashes out at Fyffes investor presentation, in which it attempts to provide rationale to shareholders of the benefits of a tie-up with Chiquita.
"We have picked up a good bit of new business over the past six months that we're working to bring to market in the second half of fiscal 2015" – ConAgra Foods CEO Gary Rodkin says the US group is making progress with improving the performance of its under-pressure private-label unit.
"Simply stated, we believe this is a compelling acquisition that will add a highly complementary brand to WhiteWave's product portfolio" – WhiteWave Foods chairman and CEO Gregg Engles outlines why the US natural and organic group has moved for dairy-free brand So Delicious Dairy Free.
"Given the major structural changes taking place in the UK grocery market, it is important we stay ahead of the game and re-focus our organisation on the most promising growth opportunities" – Gavin Darby, Premier Foods plc's CEO, explains why the UK group has created three distinct business units.
"The management have proved themsleves once before and they have a clear plan to be the leading sausage business in the premium part of the market" – Stephen Campbell, partner at Panoramic Growth Equity, outlines why the investment firm has decided to buy a 25% stake in Heck Foods, the sausage maker set up by the founders of the Debbie & Andrew's brand.
"The spin-off has just given us the opportunity to really voice our mission and our values in a stronger and different way" – WhiteWave Foods senior manager of corporate sustainability Deanna Bratter says the split from Dean Foods has allowed the US group to develop its own "vision and mission".
"This revised plan does not have any negative impact on either the scale of investment to be made in Fraserburgh or the associated employment prospects" – Young's Seafood changed its mind about plans to invest in one of its sites in the Scottish town but the UK group has moved to expand another.