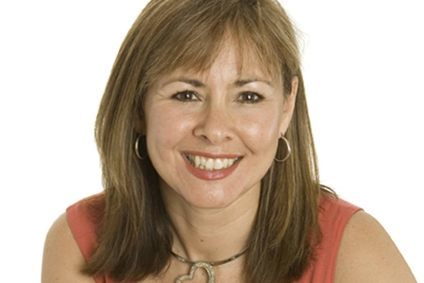 This week, Lindt & Sprungli announced it was stepping up its presence in the US with the acquisition of Russell Stover Candies. Hain Celestial bought the remaining share of the Hain Pure Protein joint venture and Grupo Bimbo revealed its plan to grow its presence in Ecuador with the acquisition of Supan. Elsewhere, Mondelez International announced it was splitting its cheese and grocery unit from the rest of the business. Here is the week in quotes.
"Premium and entry-level premium were both covered through Lindt/Lindor and Ghirardelli. With Russell Stover and its Whitman brand as well, Lindt now has a presence in the mainstream mass market" – senior research analyst at Mintel, Marcia Mogelonsky says Lindt has given itself an advantage in the US market with its purchase of Russell Stover Candies.
"If you just focus on absolute price you are constantly going to be salami-slicing quality, which hurts you in the long-term" – Birds Eye UK managing director Margaret Jobling says a lot of the big grocers are struggling because of the price-driven mindset that has been created within the FMCG sector.
"We ended up here by accident, never by design. It has proved to be a very good accident" – The Kids Food Co. CEO Sally Preston (pictured) discusses how the UK company came about and has since launched two brands, with an international presence and a GBP6m (US$10.3m) turnover.
"We expect to deliver synergies through increased sales growth and cost efficiencies by effectively leveraging Hain Celestial's broader scale, as we have successfully demonstrated with our previous acquisitions" – Hain Celestial CEO Irwin Simon comments on the acquisition of the remaining share of the Hain Pure Protein joint venture it had with Pegasus Capital Advisors.
"The two companies are considering possibilities of an ownership integration, namely Atlantic Grupa's assuming the majority stake in Kanaan" – Atlantic Grupa hints at a possible takeover of Croatian potato chips manufacturer Kanaan.
"The reason is that Nestle denies Herta management took part in these discussions or meetings on the price of sausage/ham products" – Nestle says it will appeal a fine handed down after it was alleged to have taken part in a meat products cartel in the country.
"We are a gross margin focused company and remain committed to our consumer-centric business model of bringing insights to retailers that will enable us to grow our business and the category" – Michele Buck, president of Hershey's North American arm, on the firm's plans to up prices by around 8% as it sees the cost of key commodities rising.
"The transaction represents Grupo Bimbo's debut into the Ecuadorian market, in line with the company's strategy to further strengthen its footprint in the Americas" – Grupo Bimbo announces the acquisition of Ecuadorian firm Supan.
"The performance of Clover Seedburst behind expectations is naturally disappointing; however it is a market reality that not all NPD succeeds" – Dairy Crest pulls its blended seed-based spread after the product under performs.
"Given the impact of the coffee transaction on our European operations, we've decided to create a predominantly stand-alone cheese and grocery category in Europe to ensure appropriate focus and create the flexibility required to ensure the long-term success of this business" – Mondelez International announces the separation of its cheese and grocery unit but does not comment on whether this may lead to a sale of the unit.