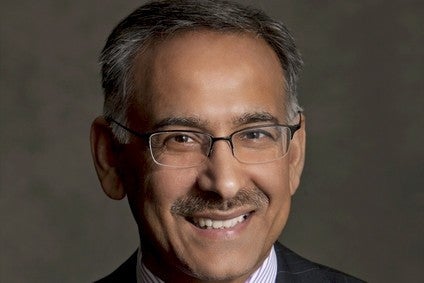 This week, Unilever announced the sale of Slim-Fast to Kainos Capital. Abbott and Fonterra announced a partnership to create a dairy farm hub in China and Marfrig revealed plans to investment of GBP170m into Moy Park. We also looked at why firms are queueing up to invest in Egypt and looked at the global growth of the halal food sector. Here is the week in quotes.
"This transaction, along with previously announced divestitures, will give us the focus to drive growth behind our core portfolio" – Unilever North America president Kees Kruythoff announces the sale of Slim-Fast to Kainos Capital, the latest disposal of a food asset at the consumer goods giant.
"We continue to have big ambitions and this investment will allow us to further grow our operations and create new jobs in Northern Ireland" – Janet McCollum, CEO of Moy Park on the latest investment of GBP170m from Marfrig to expand Moy Park's facilities in Northern Ireland.
"As one of the largest fresh-cut suppliers, extending our product line to include salads and snacks for the on-the-go consumer was a logical move" – Dennis Christou, vice president of marketing, at Fresh Del Monte Produce in North America, on the launch of a line of on-the-go meals and snacks.
"This is a very important step in our growing commitment to Chinese consumers" – Abbott chairman and CEO Miles White on the announced partnership between Fonterra and Abbot to create a dairy farm hub in China.
"The development of Angflor therefore provides confidence to growers that there is a bright and sustainable future ahead for horticulture in this country" – Patrick Bastow, managing director of Angflor, Florette's year-round salad growing operation on how the project will help tackle the challenge of climate change for UK salad growers.
"Popcorn kernels have so many delicious nooks and crannies for flavour to hide in. We had a lot of fun working with it and think the result is pretty fantastic" – Carolyn Ottenheimer, chief flavour architect for the Kettle brand on Diamond Foods latest launch of Kettle popcorn.
"Bread consumption is declining in Finland and consumer behaviour has changed in a significant way. The share of bread baked in stores is growing and that of pre-packed bread is falling" – Fazer Group announces the closure of two bakeries in its domestic market.
"The reasons are quite obvious; the fundamentals of the Egyptian economy have not changed. We are still a country with 90m consumers that will eat, drink, wear clothes, consume products and that population continues to increase at 2-3% a year" – Kamel Saleh, Deloitte's Egypt analyst on why investors are queueing up to grab a slice of the Egyptian pie.
"But now there is this new rationale that every pineapple passing the industrial process must be verified as halal" – Dr Winai Dahlan director of the halal science centre at Thailand's Chulalongkorn University discusses how Malay and Thai food firms are gearing up to meet growing global demands for halal food.
"Somebody in marketing would come up with a concept and R&D was told to go and make it. Frankly, this resulted in a lot of 'me-too' products that were small tweak innovations" – PepsiCo chief scientific officer Dr Mehmood Khan on the developing relationship between the R&D divisions and marketing in consumer packaged goods firms.