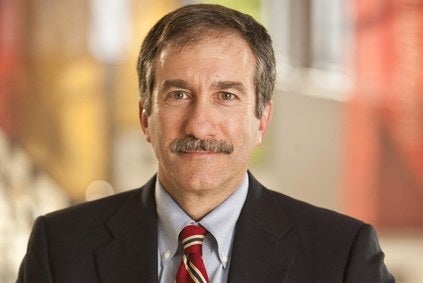 In a week when ConAgra Foods faced uncomfortable questions over its performance, Ben & Jerry's waded into the GMO-debate and the UK government revealed that it is looking at various ways to curb sugar consumption – including fiscal levers – here is just-food's week in words.
"We are disappointed with fiscal 2014 overall, and we have a very focused sense of urgency directed toward improving our results. Some of the challenges from fiscal 2014 will still be with us in fiscal 2015, although we believe results will gradually improve throughout the fiscal year" – ConAgra Foods chairman and CEO Gary Rodkin said as the group revealed its full-year numbers.
"This proves Nestle's commitment to the Egyptian market and the importance of its large-scale labour and consumer potential," – director for Nestle's operations in Asia, Oceania, Africa and the Middle East, Nandu Nandkishore on the company's plans to open an Egyptian confectionery plant.
"We are in changing times. We are marketing company so our job is to understand the change and capitalise on it, find opportunity there" – General Mills chairman and CEO Ken Powell on navigating challenging US trading conditions.
"We will also be taking a deep look at the evidence on fiscal measures, particularly around sugary drinks, as a way of driving change in the population. Some countries have already introduced food taxes… but as yet there is little evaluation available." – Dr Alison Tedstone, director of diet and obesity and chief nutritionist at UK government agency Public Health England, on PHE shift to examine sugar tax.
"The ruling acknowledges that Danone's advertisements were promoting the Aptamil brand name as some of them only referred to follow-on formula in a footnote and a pack shot – it is illegal to promote infant formula in the UK. However, as one advertisement in one particular publication did refer to follow-on formula in copy text, the ASA used this to excuse the acknowledged shortcomings with the others, arguing they would be read as a sequence" – a spokesperson for the Baby Milk Action slams the ASA for clearing Danone's advertising campaign for infant formula in the UK.
"Godrej Tyson has invested INR600m (US$10m) to increase plant capacity by 80%… We are expecting Godrej Real Good Chicken to achieve 24% market share in fresh chilled chicken amongst organised players in two to three years" – Arabind Das, chief operating officer Godrej Tyson, tells just-food of the group's expansion plans in India.
"This is material and value-creating; a strategic masterstroke. Material as it has potential to add 2% growth CAGR in the next six years or 1.7% market share on top of the 16.5% Sainsbury's has already. This will be the only UK retailer having access to all three growth channels of the UK: online, convenience and now discount stores"- Sanford Bernstein analyst Bruno Monteyne approves of Sainsbury's tie-up with Netto to enter the UK discount sector
"We worry about the current iteration of GMO tech that is focused on being pest resistant… It further industrialises our food system. We typically think smaller agriculture is best." – Ben & Jerry's social mission activism manager Chris Miller explains why the Unilever-owned ice cream maker is backing Vermont's fight to introduce mandatory GMO labelling legislation.
"When you look at the overall market in China there are a lot of headlines around consumer spending and consumer growth. What we are seeing is that there is an incremental growth in some of the lower-tier cities, which are urbanising faster than what has already happened in cities like Beijing and Shanghai and seeing greater growth in consumer spend when you compare to some of the established cities" – Andreas von Paleske, Actis's head of consumer team, explains why the investment firm believes there is still plenty of room for growth in China's slowing biscuit category.