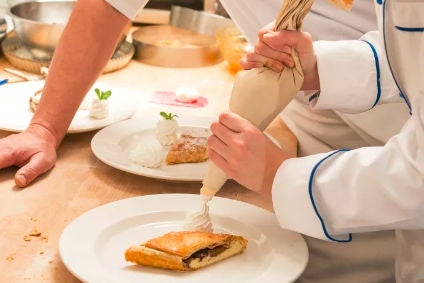 Research from Dutch banking group Rabobank has highlighted the size of the problem facing European foodservice suppliers as national governments attempt to tackle the Covid-19 outbreak.
Rabobank suggests some operators of foodservice outlets could lose up to 75% of their regular sales.
Its Coronavirus in Europe report will make for grim reading for food industry businesses that have traditionally supplied, pubs, restaurants, cafes, schools and airlines and have seen much of their business disappear as part of a Europe-wide lockdown intended to halt the spread of the epidemic.
Rabobank's report is intended to give an overview of the consequences of this disruption, which it points out differs from sector to sector, country to country, and product to product.
Maria Castroviejo, senior analyst, consumer foods and beverages, at the bank said: "One of the most pressing and visible disruptions caused by Covid-19 in Europe is that foodservice demand has been severely hit, first due to travel restrictions and later due to restrictions on eating out as well.
"Delivery is the clear winner and, in some countries, takeaway is also allowed. Depending on the country, foodservice operators can lose up to three quarters of their regular sales for as long as this situation continues"
She added: "The lost revenues are considerable, reaching for example up to EUR4.5bn (US$4.9bn) per month ex-VAT for Italy and Spain."
Rabobank said the situation will continue to benefit food retailers, as consumers will eat the meals at home that they would have otherwise enjoyed from foodservice.
"The total volume of food consumed will not change much, but the shift has implications in value terms. Some of the products used in foodservice are very different from what's sold in retail, for a number of reasons: in some cases, the packaging is different; for other products, consumers wouldn't know how to prepare the food at home or lack the equipment to do so," it said.
"As a result, the shift to eating at home has different implications for different food suppliers. The impact varies depending on their customer portfolio, geographic market, and product assortment. Corporates with a broad assortment and the flexibility to shift their volumes from foodservice to food retail are in a better position than niche operators whose products and distribution channels are strongly dependent on foodservice.
"Finally, a solid balance sheet will also be a differentiating factor in these times of foodservice disruption."