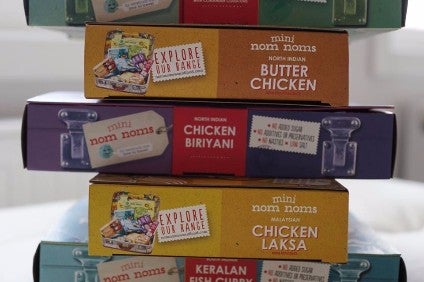 Start-up accelerator Terra – set up by financial services group Rabobank and backed by Nestle – has announced the latest group of companies to join the programme.
UK-based children's meals business Nom Nom World Foods and US cereal and snack maker Native State Foods are among the batch of start-ups to join Terra, which Rabobank formed last year with US technology campus RocketSpace.
Nestle said in June it would support start-ups selected during two programmes, with the first of those groups – containing 18 food and agriculture firms – now announced.
Milis Bio, an Irish firm making protein-based sweeteners, US prebiotic sugar supplier Sugarlogix and US no-added-sugar coffee creamer business Know Brainer Foods have also been selected.
The companies, which also include those offering inventory software, omega-3 ingredients and pesticides, will work at RocketSpace's campus and head office in San Francisco.
Health Warrior, a US-based maker of "superfood" snacks, was among the fledgling companies selected. Shane Emmett, Health Warrior's founder and CEO, said: "The opportunity to bring more radically convenient real food to Americans is unprecedented right here, right now. We are fired up for Terra to help accelerate our innovation initiatives."
Ingredients companies Givaudan and Griffith Foods, meat supplier OSI Group and Australian agribusiness GraIncorp are also among the food-industry multinationals working with Terra on the programme.
Rui Barbas, chief strategy officer for Nestle's US business, said its work with the scheme is "one way that Nestle can play a leading role in meeting quickly-evolving consumer needs".
Barbas added: "When we combine the resources and expertise of Nestle with the ingenuity and agility of startups, we can create real change in our industry and shape a healthier future."