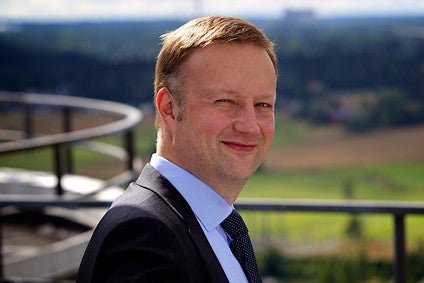 Raisio CEO Matti Rihko resigned from the Finland-based food company today (3 January), with immediate effect.
Rihko has headed up the Benecol maker since 2006. Raisio did not provide a reason for his departure and a spokesperson for the group told just-food that it was "for his own reasons".
Commenting on the news, chairman Matti Perkonoja expressed the board's gratitude for Rihko's ten years of leadership. "The board of directors wants to thank Matti Rihko for his ten years' term and his excellent work for Raisio's renovation and internationalisation. Since 2006 Raisio shareholders have nearly tripled the value of their investment due to the share price increase and the nine years of increased dividends. We wish Matti Rihko the best of success in his future endeavours," Perkonoja said in a statement.
The board will "begin immediately" the search for a new CEO, Raisio said. In the meantime, RaisioAgri managing director Jarmo Puputti will serve as interim chief executive.
Raisio's recent performance has been dampened by efforts to restructure its UK business as well as weak trading conditions. In 2016, the company has lodged impairment charges on UK snack brands Dormen and Fruitus, as well as a revaluation loss on the disposal of UK snack bar business Halo Foods, which it sold to Dutch investment firm Nimbus.
In its most recent financial update, for first nine months of the year, Raisio reported lower sales and earnings. Raisio said sales fell to EUR340.9m (US$355.7m) in the January to September period, down from EUR521.2m in the comparable period of last year. Operating profit fell to EUR17.4m versus EUR36.7m. Stripping out items impacting comparability, adjusted EBIT fell to EUR38.7m compared to EUR39.7m.