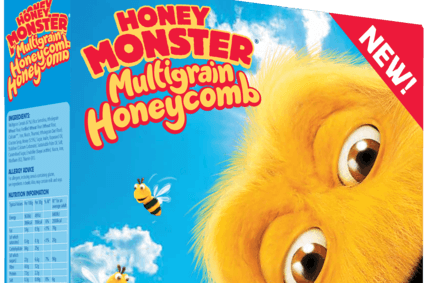 Finnish food group Raisio unveiled plans to restructure its loss-making UK cereal business in order to lower costs.
The company has started a consultation process with 99 employees at its Southall site.
The maker of Honey Monster cereal said it needed to lower its cost structure in response to the "current operating environment" in the UK.
"In recent years, consumer behaviour and the demand for breakfast cereals have been changing in the UK. This has led to the decline of the entire cereal market and increased competition. Sales volume for Raisio's cereals has decreased and profitability of the business has turned negative. With the reduced sales volume, fixed costs of the Southall site further restrict profitability improvements despite the efficiency improvements already carried out," the company said this morning (9 October).
Raisio is considering proposals to relocate or outsource the manufacturing located in Southall. Tomi Järvenpää, vice president of Raisio's cereal and snacks arm, stressed "a lot" has already been done to try and improve profitability at the Southall site and get its UK cereal business back on track. These efforts have, however, met with limited success.
"It is extremely important that we develop our activities so that our product range meets current and future consumer needs and that we maintain our competitive edge in local and international markets. Raisio's strength is the ability to innovate delicious, healthier and ecological snacks," Järvenpää said.