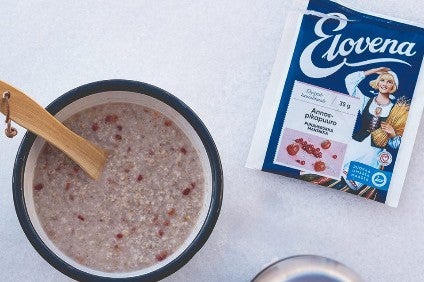 Finland-based manufacturer Raisio has today (4 May) issued a change to its forecast for annual sales from its continuing operations.
The Benecol owner said it expects the net sales from the continuing operations to be "approximately at the 2017 level".
In February, when Raisio announced its annual results for 2017, it forecast net sales on that metric would "slightly increase" this year.
Raisio is still estimating the comparable EBIT for its continuing operations will be more than 10% of net sales. It also reiterated its belief "exchange rates will continue to significantly affect Raisio's net sales and EBIT".
The change to the forecast was announced alongside Raisio's results for the first quarter of 2018, when it saw its net sales from continuing operations reach EUR67.8m (US$81.2m), down from EUR69.3m a year earlier.
As a percentage of net sales, Raisio's comparable EBIT for its continuing operations was 10.9%, against 11.3% in the first quarter of 2017.
Raisio also announced the sale of its cattle-feed business to Sweden-based agri-food group Lantmännen.