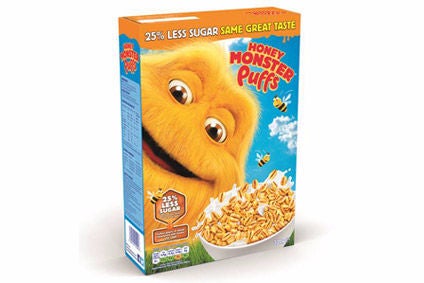 Finnish food firm Raisio has announced plans to licence its Honey Monster cereal brand in the UK to local group Brecks Co.
Brecks Co. is a supplier of extruded cereals and meat-free products to industrial and retail customers. It operates two cereal plants and a dedicated meat free factory in the UK and exports across Europe and North America.
Under the licence, Brecks will market and sell Honey Monster products in the UK from July.
Raisio CEO Matti Rihko said "in line with its agreed strategy" the company will continue with its focus on healthy snacks.
"Ready-to-eat breakfast cereals are not at the core of Raisio's strategy so the licencing of the Honey Monster brand is a good solution that ensures that Honey Monster cereals will continue to be available to British consumers."
Raisio added the licence agreement does not have a significant impact on the group's earnings.
At the end of last year, Raisio closed a breakfast cereal and snack bar factory in west London saying the move would make the company more competitive.
In February, when Raisio reported its financial results for 2015, the company described the year as "challenging in many ways" for its UK cereal and snacks business. It said competition "intensified" as retailers, for example, reviewed the way they promoted products and "tightened their selection criteria". Net sales from the unit were "almost" level with 2014, while the division made an operating loss, albeit a smaller one than in 2014.