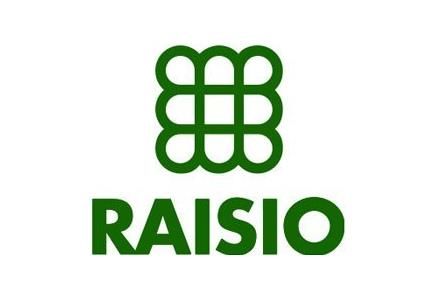 Raisio today (10 August) reported first-half results affected by its restructuring in the UK but the Finland-based food group pointed to rising underlying operating profit.
On a reported basis, the Benecol owner booked lower half-year net sales and operating profit, as well as a net loss of EUR1m (US$1.1m). The company said "significantly reduced" exports of grain from its Raisioagro arm and "extremely challenging market conditions" for its healthy snacks business in the UK had hit its top line, which stood at EUR238.1m, versus EUR264m a year ago.
Raisio's profitability was affected after the company booked impairment charges on UK snack brands Dormen and Fruitus, as well as a revaluation loss of around EUR19m on the disposal of UK snack bar business Halo Foods . Raisio announced last month a deal to sell Halo Foods to Dutch investment firm Nimbus. The sale included Raisio plants in the UK towns of Swindon and Newport, plus the Dormen brand.
However, Raisio said its "comparable EBIT" rose from EUR23.7m in the first half of 2015 to EUR24.7m.
On a reported basis, Raisio's EBIT stood at EUR3.5m, versus EUR20.7m a year earlier. The company's net loss of EUR1m compared to a profit of EUR15.8m in the first half of 2015.
Raisio provided new guidance for investors on its annual results. It now expects its comparable EBIT to improve year-on-year. In February, Raisio forecast an improvement in reported EBIT.
The company, meanwhile, said it would "significantly reduce" the business operations of cattle feed unit Benemilk . "Due to the dairy market crisis, customers are not ready to change their feeding models," Raisio said. "Investments in the international commercialisation of the innovation will be minimised and for now, the focus will be on the pending patent processes and IPR protection against potential infringements."
Benemilk was set up in 2013 to commercialise Raisio's Benemilk cattle feed, which the company said improves milk production. Raisio holds a 57% stake in the venture.
Matti Rihko, Raisio's CEO, said: "With Benemilk's international licensing, we decided to take a time out because, due to the crisis facing the dairy market, it seems that customers are not ready to change their feeding models
within the next couple of years. Even though Benemilk Ltd is now becoming dormant, the consolidation of its IP portfolio continues; the portfolio will be made a ready, strong package. In Australia, we had an encouraging proof of the IP's strength as the Benemilk feed and the milk produced through Benemilk feeding were granted a patent in July. In Finland, Benemilk has made a breakthrough and Raisioagro will continue its sale as usual."