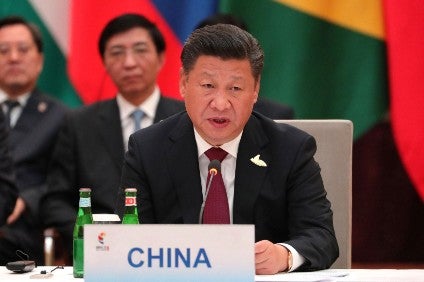 Scores of food products feature on a new list of more than 5,000 US goods on which China is planning to impose additional tariffs of 5-25%.
Poultry, pasta and confectionery are a handful of the products that could face the extra levies in a move set out on Friday by Beijing in response to a proposal the US announced last week to increase a planned 10% tariff on $200bn of Chinese imports to 25%.
Washington's 10% tariffs, announced last month, were, the US administration said, China's own retaliatory move to impose tariffs on US goods to the same value.
"The US measures are indiscriminately violating the relevant rules and international obligations of the World Trade Organization, further infringing the legitimate rights and interests enjoyed by China in accordance with the rules of the World Trade Organization and seriously threatening China's economic interests and security," China's Commerce Ministry said.
The ministry issued four documents listing the goods from the US that could face the new tariffs, with a range of food ingredients and finished foods featured, taking in sectors such as bakery, fruit and infant food, as well meat and confectionery.
Beijing and Washington have been involved in tit-for-tat measures on trade since March when the US levied tariffs on steel and aluminium imports from China.
President Trump's assertiveness on trade has also taken in measures against markets such as Canada, Mexico and the EU, which have all responded with counter-measures, with food caught in the crossfire.