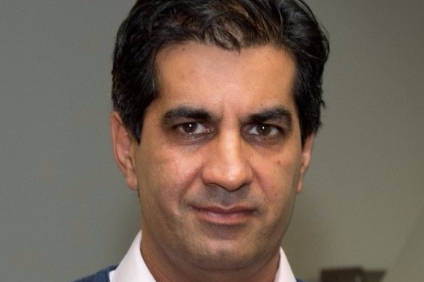 Ranjit Singh Boparan has decided to step down as CEO of UK manufacturer 2 Sisters Food Group, the company he owns and co-founded 25 years ago.
He is to become president of the parent company of 2 Sisters, Boparan Holdings.
Boparan said: "I am fully committed to building a better, more transparent business, modernising our company and simplifying our operations. I want to take a broader industry leadership role and concentrate more on the issues and challenges that affect not only our business, but also the food sector in general such as Brexit, social responsibility and sustainability."
The move comes after a tumultuous year for 2 Sisters and Boparan Holdings, including scrutiny of the production standards of parts of its poultry business, which led to manufacturing at one plant being suspended for more than a month.
The factory, in West Bromwich in central England, hit the headlines following a joint investigation by The Guardian newspaper and ITV News. The affair led to Boparan appearing before a parliamentary committee, at which he said "mistakes have been made" and pledged to improve food safety at all the company's plants.
Earlier this month, 2 Sisters announced plans to shut down three loss-making poultry plants in the UK, putting 900 jobs at risk. However, the company said 1,000 new jobs will be created at other sites as it invests in more profitable areas of the business. Those people whose jobs are on the line were to be offered positions elsewhere.
Last month, Boparan Holdings sold a clutch of pizza assets housed within 2 Sisters – including the Goodfella's and San Marco brands – to European frozen-food group Nomad Foods.
At the weekend, Boparan Holdings was reported to be exploring the sale of another asset, Irish seafood unit Donegal Catch.
On Boparan's decision to step down as 2 Sisters CEO, Charles Allen, the chairman of Boparan Holdings, said: "Ranjit has spent 25 years of his life building a world class food business. He has been a catalyst for change within the food industry, by challenging the norm and providing our customers and consumers with great service, great quality food, and great prices. In his new role, he will be playing to his strengths, looking at new opportunities and reducing debt that will help take the business to new levels of success."
Boparan added: "These changes are the right ones to make at a very important stage in our business's history and they help secure strong foundations for future development and growth. These are further major transformative steps in a journey to build a better business with a world-class leadership team."
Internal and external candidates are being considered for the role of 2 Sisters CEO. Martyn Fletcher, the COO of the business, will be responsible for the operations of the business until a formal appointment has been made.