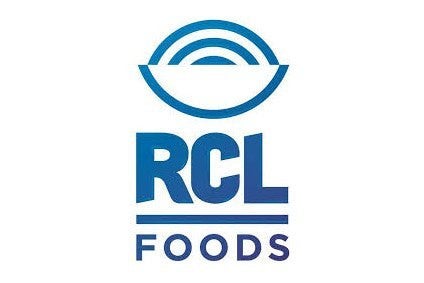 RCL Foods, the South Africa-based poultry-to-peanut butter business, has warned its first-half earnings could fall by as much as 65%, hit by losses from its under-pressure chicken operations.
The company said it expects its earnings per share for the six months ended 31 December to be between 30 and 45 cents, which would equate to a fall of 48% to 65.3% year-on-year.
RCL Foods sees its first-half headline earnings per share reaching 40-55 cents – a year-on-year decline of 36.9% to 54.1%.
The group, which in August warned South Africa's "massively over-supplied" poultry industry was "in crisis", said three factors have weighed on its half-year numbers.
It is to book an after-tax impairment of ZAR102.7m for redundant plant and equipment linked to its decision to reduce its commodity chicken volumes. RCL Foods announced in September it planned to downsize its chicken unit in a bid to improve its profitability.
The company is to file a ZAR37.4m after-tax provision for restructuring costs and fair value adjustments on biological assets, moves also associated with the decision to reduce chicken volumes.
Meanwhile, RCL Foods is to post a foreign exchange loss of ZAR27.9m as a result of the rand:dollar appreciation, which is related to the settlement of its Zam Chick and Zamhatch options.
Even before these one-off costs, RCL Foods' chicken arm is expected to report a first-half loss when the company books its full half-year results next month.
"RCL Foods' financial results for the six months ended 31 December 2016 will be materially impacted by the severe challenges faced by the local chicken industry due to dumped imports and high feed input costs," the company said. "Excluding RCL Foods' chicken business unit performance, the balance of the group will show trading profit growth over the comparable period. Certain key brands within the groceries business unit have continued to grow volumes in a competitive market environment."