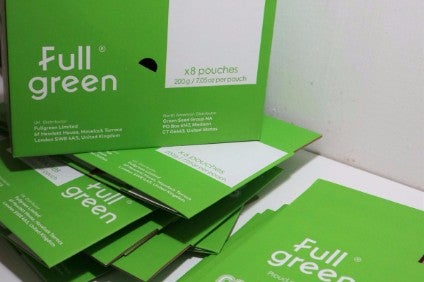 UK rice alternative brand Cauli Rice has secured GBP500,000 (US$669,282) in funding from its fifth equity crowdfunding campaign on Crowdcube.
The company has also re-branded, as Fullgreen, a name which reflects its expansion away from cauliflower 'rice' towards other low-carb, veg-based rice alternatives.
Launched in 2015 by Gem Misa and Jamie Harris, Cauli Rice set out to provide provide healthier eating options and to appeal to those trying to avoid or cut down on their intake of carbohydrates.
Under its new Fullgreen identity it is continuing down the same path but extending the range to include other vegetable-based rice alternatives.
These are available in the UK and US.
Explaining the change on its website, the company said: "From December 2017, we're saying goodbye to our old products and introducing exciting new ones. They'll still be low carb and super convenient but they'll be in spiffier Fullgreen-branded packs and what's inside will be better than ever.
"Because it's what's inside that counts, all Fullgreen products contain Non-GMO veg; they're gluten-free, additive-free and 100% vegan. So you never have to worry about how good our good food actually is."
Fullgreen has created two wholly-owned subsidiaries, Fullgreen USA and Fullgreen UK, which are local trading companies that, it said, will enable it to keep track of financial performance per country and also isolate risk if it is faced with any business challenges in individual markets.
Since its rebranding, the company has formed two partnerships to support its US plans. These are with manufacturer Ameriqual and sales and marketing organisation Greenseed Group.
A US marketing campaign is set to start in January.