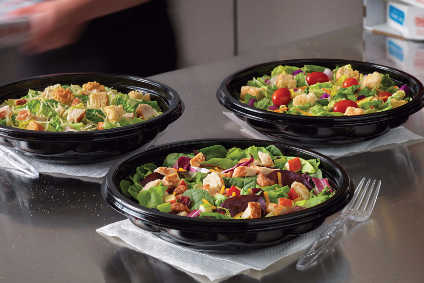 Ready Pac Foods, the US produce supplier, has struck a deal to supply salad products to pizza delivery business Domino's in the country.
The pre-packaged salads are available in three varieties: Classic Garden, Chicken Caesar and Chicken Apple Pecan.
The salads are available for US$5.99 each when you pair them with a Domino's "mix-and match" menu item.
Domino's had 5,245 outlets in the US at 19 June, the company said when it announced its half-year results last month. Its same-store sales grew 9.7% in the second quarter.
Ready Pac Foods supplies branded and own-label fresh convenience foods and fresh-cut produce. It sells into the retail and foodservice channels.
In March, the company said it would start looking for a new owner within the next two years.
Ready Pac Foods CEO Tony Sarsam told Bloomberg the company could appeal to larger groups looking to boost their presence in the faster-growing parts of the US grocery store.