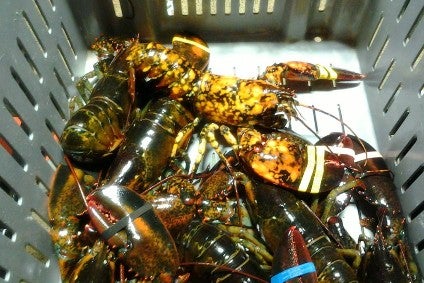 US-based Ready Seafood is planning to build a new lobster processing plant to address a shortage of production facilities in Maine, Portland.
The 40-acre site will include space for processing and tanks to keep lobsters alive ready for shipping, according to a statement. Construction is due to begin in June with completion of the first stage of the project slated for the summer of 2019.
With the added capabilities, Ready Seafood hopes to keep more lobster production at home. A lack of US facilities means a large proportion of the local catch is currently sent to Canada for processing, with more than US$200m of product shipped there in 2017.
Maine lobster fisherman brought around 110 million pounds (50 million kilograms) of lobster ashore in 2017, maintaining the catch above the 100-million-pound mark for several years and keeping prices stable.
A Ready Seafood spokesperson told just-food that it sells live and processed lobster products to retail, wholesale and foodservice companies around the world.
Co-owners John and Brendan Ready said their new processing plant will rival those of the "largest existing facilities in the state", which number about half a dozen.
Kristan Porter, president of the Maine Lobstermen's Association, said an increase in domestic processing capacity would benefit local fisherman.
"We'd love to see those lobsters processed in Maine, and keep some of that money in Maine," he said.