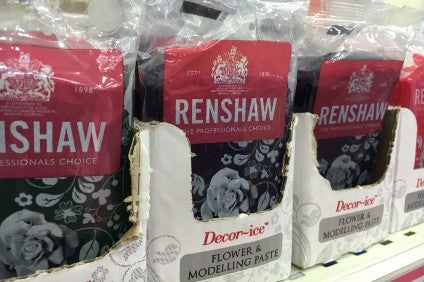 UK bakery and ingredients group Real Good Food is to ask external advisers to examine its corporate governance and financial reporting procedures following the discovery that historical consultancy payments made to certain former and current directors of the company were not disclosed.
The London-headquartered plc announced the action today (14 September) saying: "The board is clear that the standards of corporate governance and reporting have historically been below those which investors might reasonably expect and is committed to rectifying this important aspect of operations and disclosure."
It revealed director Pieter Totté received GBP253,000 (US$337,000) in undisclosed payments in the year ended 31 March 2014, GBP336,000 the following year and GBP1.31m in the year ended 31 March 2016. The latter figure included GBP1.1m linked to the sale of Napier Brown Sugar.
Fellow director Peter Salter received undisclosed payments totalling GBP96,000 over the same three-year period while previously undisclosed fees of GBP56,000 relating to the performance of non-executive director duties in FY13, FY14 and FY15 were paid to Jacques d'Unienville in FY16.
Real Good Food confirmed these payments had not been disclosed as related party transactions within its previously published and audited annual report and accounts for the periods covered.
Having become aware of the issue, Real Good Food brought in accountancy and advisory firm BDO "to establish precisely what payments had been made to which related parties".
Announcing the external review today, Real Good Food said it is "committed to rectifying this important aspect of operations and disclosure".
It said it will make a further announcement when this review has been completed and any necessary changes implemented.
It has been a difficult period for Real Good Food. At the beginning of August its executive chairman, the aforementioned Totte, and finance director departed a week after the company issued a profit warning.
A week later it announced that it had received a cash injection from Lloyds Bank to shore up its short-term working capital requirement after investor Downing said it would not be backing it further.
And at the end of August, Real Good Food issued a full-year profit warning.