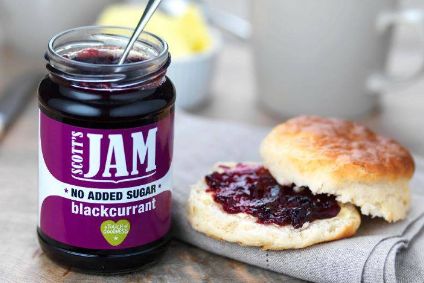 Cash-strapped Real Good Food has sold its jams and preserves business R&W Scott to a management buyout team under a strategic review that will enable the UK firm to focus resources on its most-profitable operations.
The deal was secured for GBP3.95m (US$5m) and will comprise a cash payment of GBP1.5m, of which half a million will be deferred to September next year, according to a statement from the London-listed company. The management buyout team (MBO) will also assume R&W's GBP2.45m of third-party debt.
Real Good Food said its latest business disposal is geared toward growing the "two main continuing, profitable businesses" that now form the majority of the group – cake decoration and Brighter Foods. The company sold Haydens Bakery in September, raising GBP12m from that deal, and in April offloaded its Garrett Ingredients subsidiary to local peer Kent Foods for around GBP1.8m.
Hugh Cawley, Real Good Food's chief executive, said in the statement: "This disposal, alongside those of Haydens and Garretts, marks a significant milestone in the turnaround and performance improvement programme of Real Good Food. Overall, through the actions of the last 12 months, the performance of, and prospects for, what is now a smaller and more focused group, have improved considerably. The company now has a solid platform from which to maximise earnings and look to optimise shareholder value."
Real Good Food has been struggling financially for some time. The Liverpool-based firm raised GBP1m from a share offering during the summer, and also agreed a loan extension with its three key shareholders – Napier Brown Ingredients, Omnicane International Investors, and certain funds managed by investment firm Downing.
The company said today (20 December) that R&W contributed GBP10.4m of revenue to the group in the year ended March, but incurred a loss before non-recurring items and tax of GBP1.2m, along with a pre-tax loss of GBP3.3m. At the time, it had net assets of GBP1.9m.
Real Good Food added it expects to book an accounting loss of around GBP3m from R&W's disposal, and a write down of "parent company reserves" on 31 March 2019 of around GBP5m.
R&W is located in Carluke in Lanarkshire, Scotland, and also manufactures chocolate flavoured coatings, sweet and savoury spreads and speciality soft icings. Customers include retailers, foodservice outlets and wholesale accounts worldwide.
Proceeds from the R&W sale will be used for working capital, Real Good Food said, adding that the company has now so far received GBP10.1m in cash from the three disposals, while GBP7.2m has been assumed via third-party debt.
"Following a process of exploring strategic options for the R&W Scott business, the MBO offered the best route to maximising value from the business, whilst disposing of this non-core asset," according to the statement.
Real Good Food also reported today its half-year results for the six months ended in September. Revenue from continuing operations dropped 4.7% to GBP30.4m, and the company posted an underlying adjusted EBITDA profit of GBP0.9m, compared to a GBP0.4m loss a year earlier.
Still, it turned in a loss before tax of GBP9.1m, larger than the GBP3.4m loss in the prior reporting period. Net debt totalled GBP29.9m, predominantly comprising shareholder loans, but the company said it now has GBP10.5m of net cash on its balance sheet.
CEO Cawley added: "The first half saw significant, progressive corporate activity, including further restructuring of the group to focus on our two core divisions. At the same time, the underlying performance of these continuing operations improved, reflecting the cost savings made.
"The performance of these continuing operations remains in line with our modest expectations for the year. Overall, the board remains confident, but far from complacent, in the future prospects for the group and reiterates that the performance of, and prospects for, what is now a smaller and more focused group, have improved considerably."