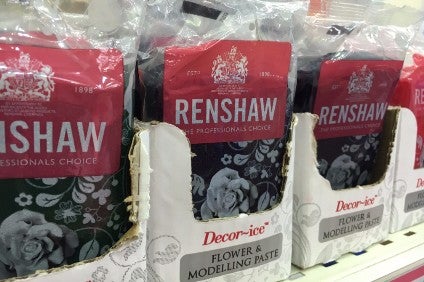 UK cake decoration and food ingredients business Real Good Food has announced the departure of chief executive Hugh Cawley.
Real Good Food said today (3 September) the board and Cawley had agreed he "will step down from the board and his duties with immediate effect and leave the company at the end of the month".
Cawley became CEO at the start of 2018, a time when Real Good Food was facing some financial pressure. He presided over the company's investors pumping more money into the business and a strategy to offload assets, including Haydens Bakery, as well as jams and preserves business R&W Scott.
The subsequent reshaping of Real Good Food through a series of disposals over the last 12 months means the company comprises what it calls "two autonomous business units", one in cake decoration and another in ingredients, each "with their own separate strategies" and each led by a managing director.
Real Good Food said in a statement the changes meant the role of a group CEO had "therefore changed".
In a stock exchange filing this morning, Real Good Food said: "The board consider the future role will now be a part-time role, complementing the strategic and operational focus of the Managing Directors of Brighter Foods and Renshaw, with a particular focus on the group's head office functions and corporate governance".
Real Good Food said the search for an "executive director" to replace Cawley is "well advanced and is expected to be made within a few weeks". Chairman Mike Holt will temporarily become executive chairman.
Holt said: "On behalf of the board, we would like to express our thanks to Hugh for his considerable contribution in stabilising the group, helping to improve corporate governance within the group and getting it focused on its two core businesses. The group is now fully engaged in growing Brighter Foods and regaining market share for cake decoration. We wish Hugh well for all his future endeavours."