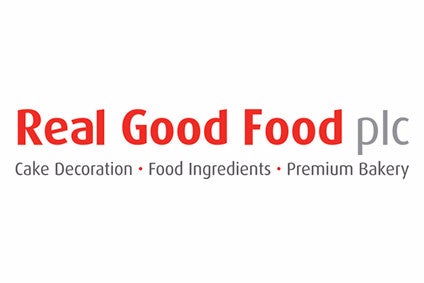 Real Good Food, the UK cake decoration and ingredients supplier, has announced its CFO Harveen Rai is to step down from the business.
The Liverpool-based company said the decision was by mutual consent and linked to the "recent streamlining of the group to two semi-autonomous business units".
Rai will step down from the listed company's board and leave the business at the end of March. She will be replaced, on an interim basis, by chief executive officer Hugh Cawley, who will assume the plc duties of the CFO, supported by group financial controller Nikki Lee.
The process to find a new CFO will start shortly, Real Good Food said.
Pat Ridgwell, chairman of Real Good Food, said: "On behalf of the board, we would like to express our thanks to Harveen for her contribution to the business over the last 18 months. She has played a key role in the turnaround, refinancing and reshaping of the group."
Last month the company sold another unit as part of a refocusing of a company looking to bounce back after a challenging period.
The unit's management acquired RGF Patisserie, which trades as Chantilly Patisserie.
In December, Real Good Food sold its jams and preserves business R&W Scott through an MBO and in April last year it sold its Garrett Ingredients subsidiary to local peer Kent Foods.
The group said following those disposals – and that of Haydens Bakery, sold to UK private label giant Bakkavor last autumn – the company could focus its attention and resources on growing its profitable businesses in two areas, Renshaw and Rainbow Dust (caked decorations) and Brighter Foods (ingredients).
Real Good Food raised GBP1m (US$1.3m) from a share offering last summer and also agreed a loan extension with its three key shareholders.