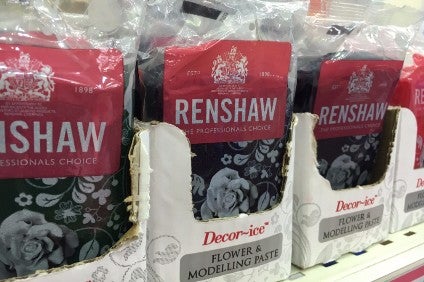 UK bakery and ingredients group Real Good Food today (8 August) announced the departures of its executive chairman and finance director a week after issuing a profit warning.
Real Good Food said executive chairman Pieter Totté has resigned from the company and stepped down from its board with immediate effect.
Non-executive director Pat Ridgwell has assumed the role of interim chairman until a permanent candidate can be appointed, the company said. Christopher Thomas, another non-executive director, has taken on the role of executive director.
Finance director David Newman has also left the Real Good Food board but will remain with the company for an unspecified period of time "to ensure an orderly handover", Real Good Food said.
Former ARYZTA executive Harveen Rai has been appointed to replace Newman as finance director and company secretary from 14 August.
Only a week ago, Real Good Food, with businesses in bakery, ingredients and cake decoration, issued a profit warning after auditing of its annual contracts revealed issues about sugar contracts.
Last week's company statement noted "two substantial anticipated claims regarding its sugar purchase arrangements have not yet materialised", meaning it will not meet its previously forecasted profit figures.
Real Good Food also said its board had concluded certain development costs, which had been previously capitalised in fiscal 2017, should have been expensed. It is now expected to report its financial results at the end of August. The warning sent shares in Real Good Food tumbling.
Real Good Food shares were trading at 21.45p on the London Stock Exchange as of 08:17 BST today, up from 21.05p near the open.
Last month saw Real Good Food announce plans to expand two of its businesses and reveal it had sought investment from local investment firm Downing to help fund the projects.