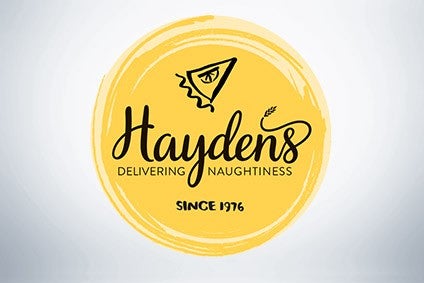 UK manufacturer Real Good Food has outlined plans to raise GBP1m (US$1.3m) for working capital through the issue of new shares.
Real Good Food intends to launch an "open offer" of up to GBP1m for qualifying shareholders to subscribe for new ordinary shares of two pence each in the capital of the company at a price of five pence per share.
The Haydens Bakery owner said that price equated to the strike price of the proposed replacement convertible loan notes to which three major investors signed up last month. The agreement was part of GBP8.2m of new financing for Real Good Food, without which the company admitted it may not have been able to carry on trading.
At the close of trading in London yesterday, Real Good Food's share price was worth 9p, down from 32.5p a year ago after a tumultuous 12 months for the company, during which its executive chairman has left the business, the group has issued three profit warnings and received funding from largest shareholders to stave off a risk the company could stop trading.
Real Good Food's major investors – Napier Brown Holdings, Omnicane and certain funds of investment firm Downing – do not intend to take up their entitlement under the open offer of shares.
"The proceeds of the open offer allows all qualifying shareholders to participate in the refinancing of the company whilst also providing the company with additional working capital headroom," Real Good Food said in a stock-exchange filing.
Chief executive Hugh Cawley said: "Having recently completed our new financing arrangements with the company's three major shareholders, the board recognised the importance of enabling all shareholders to participate in the refinancing of the company and is therefore intending to launch the open offer accordingly."
Real Good Food, meanwhile, announced it is in the process of seeking to appoint two "appropriately qualified and experienced candidates" as independent non-executive directors, part of the company's "improved corporate governance practices".