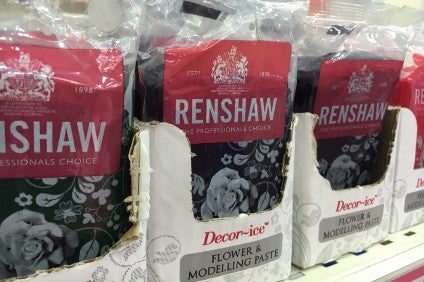 UK ingredients and bakery group Real Good Food has acted to shore up its short-term working capital requirements by agreeing a "cash-collaterised" overdraft facility with Lloyds Bank.
Lloyds has agreed to provide the company with an overdraft facility of up to GBP2m (US$2.57m) with two major shareholders (Napier Brown Holdings and Omnicane) each putting GBP1m into an account as security.
However, investment firm Downing has notified the company it has elected not to subscribe to the second tranche of loan notes of GBP1.5m on which it had an option following its original investment in the business on 29 June.
Back then Real Good Food described Downing as "a long-term strategic partner".
The news Downing is not financially backing Real Good Food further at this stage and that the company has secured an overdraft follows a period of instability at the owner of brands including Renshaw.
At the beginning of this month, Real Good Food announced the departure of its executive chairman and finance director a week after issuing a profit warning. And a recent re-forecast exercise at the London-headquartered plc identified the short-term working capital issue.
The firm said its board considered alternative options that could be provided by other debt providers. However, it concluded these could take a number of weeks to arrange.
The shareholder loans have an interest rate of 6.5% per annum and are secured against the company's assets.
Following the injection of cash, the firm will press on with investment programmes in its Haydens and Renshaw brands during the autumn stock build.
It said sales within the cake decoration division continue to show strong year-on-year growth and the need to fund an autumn stock build for a strongly seasonal business is part of its normal trading pattern.