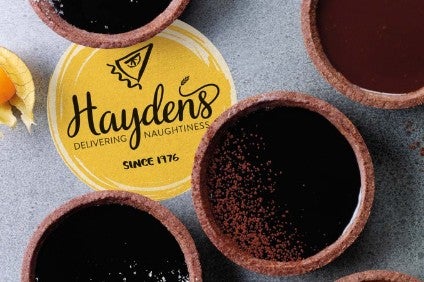 Embattled UK bakery and ingredients group Real Good Food has told the London Stock Exchange its major shareholders have pumped more money into the business.
At the time of issuing its results on 22 December, the company said it had identified "further substantial additional funding" would be required over the coming months for working capital and investment purposes in order to implement its business plan.
In its announcement today (27 March), Real Good Food, which owns brands including Renshaw and Haydens, said its three major shareholders, Napier Brown Ingredients, Omnicane International Investors and Downing, had supplied a draw-down loan facility of GBP4m (US$5.6m).
Omnicane and NB Ingredients have each provided up to GBP1.713m and Downing has stumped up GBP0.574m.
Real Good Food said these funds will relieve pressure on cash availability over the coming months while longer-term funding arrangements are put in place.
Chief executive Hugh Cawley said: "Today's additional funding is an important part of meeting our short-term requirements, and further funding will be required for working capital and investment purposes in order to implement the group's business plan. The raising of these loan notes is part of the longer-term funding plan being pursued by the group."
Real Good Food's board said it has considered alternative forms of funding but has concluded that these options are not available to the company in the required timeframe.

Redemption of the loan notes will be 30 June, at par, or earlier upon the occurrence of certain events of default.
In October the company issued a profit warning and announced it was moving its headquarters from London to Liverpool to reduce costs.