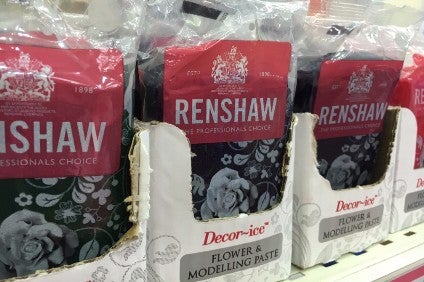 Beleaguered UK bakery and ingredients group Real Good Food has informed the London Stock Exchange it has agreed terms for at least GBP8.2m (US$11.1m) in new financing arrangements.
Real Good Food admitted without the additional funds it may not have been able to carry on trading.
The company has forged a deal with its three major shareholders, Napier Brown Ingredients, Omnicane International Investors, and certain funds managed by investment firm Downing.
The news follows recent announcements from Real Good Food it had identified the need for further substantial additional funding for working capital and investment to implement its business plan.
Real Good Food is also due this month to pay the final tranche of money – around GBP4.5m – to the vendors of Brighter Foods, in which it bought a majority stake in April last year.
The company said its newly announced financing arrangements will not only fund that payment but also provide a maximum of GBP4.2m to fund its foreseeable working capital needs, including for the build-up of inventory in advance of the group's third quarter in October to December, which is typically its busiest.
The shareholder loans will carry a redemption premium payable on any repayment which, when added to interest already received, will generate a total annualised return of 30%.
Real Good Food said these terms are reflective of the "severe financial challenges the company has faced over the last 12 months".
It added: "In the current board's view, historically poor controls and governance have contributed to poor performance in all divisions, and the issues have been exacerbated by disruption caused by the delays in implementation of complex investment programmes.
"Without this funding the directors believe that there is a significant risk that the company would fail to be able to trade. However, the new management team have begun to address these historic issues and the board believes that a turnaround of the business is now underway and this additional financing will allow the company to meet its obligations and trade without working capital constraint."
Last month, the company sold its Garrett Ingredients subsidiary to Kent Foods for approximately GBP1.8m.