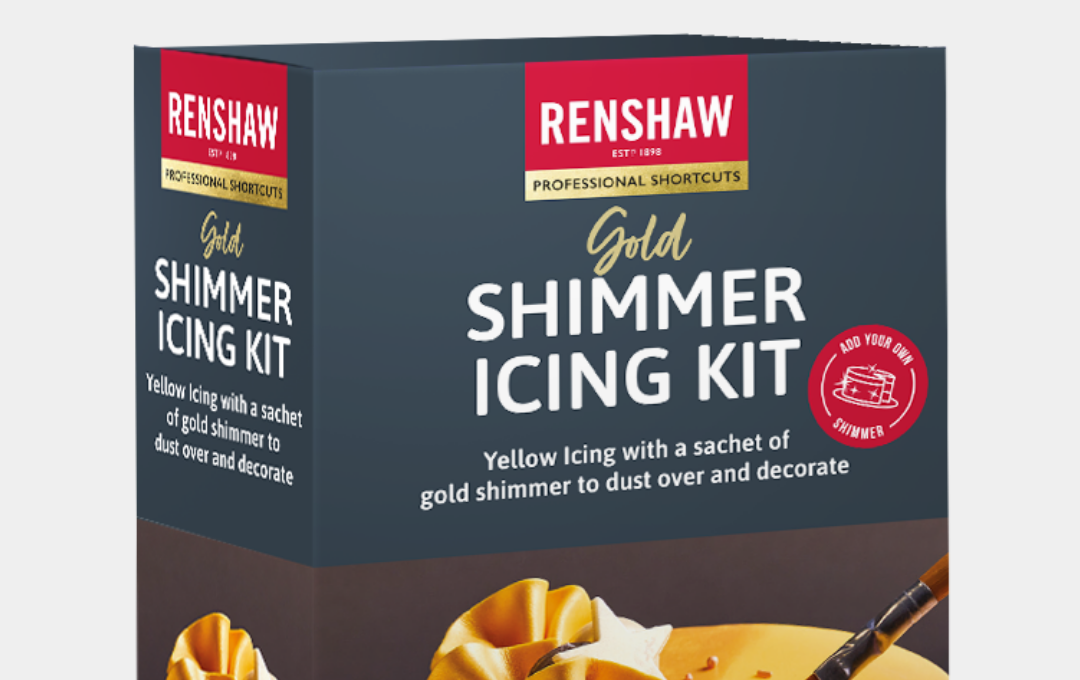 Real Good Food, the UK firm focused on cake decorations following a series of business disposals, plans to give up its London listing.
The Liverpool-based company, which reported a decline in annual revenues this morning (21 September) but smaller bottom-line losses, said the delisting plan needs the approval of shareholders and will be initiated to induce further cost savings. Real Good Food (RGF) estimates the savings to be around GBP150,000 (US$205,269) a year.
RG) is now centered on two businesses, Renshaw and Rainbow Dust Colours, cake decoration brands sold into retail, while it also supplies private-label cake ingredients. In April, the company disposed of its 84.3% stake in UK snacks operator Brighter Foods to The Hut Group, generating GBP36.5m in capital for the group.
It also divested other local assets in 2018 – R&W Scott jams and preserves, Haydens Bakery, a supplier of baked goods to the retail channel, and Garrett Ingredients.
Revealing its plan in today's earnings release to exit the AIM bourse, a sub-division of the London Stock Exchange, RGF said "the group is open to divesting parts of the remaining and continuing businesses for the right value at the right time".
It continued: "The board remains focussed on reviewing all initiatives to continue to improve the capital structure of the group; including the intention to delist the group from AIM to save costs and provide greater agility and flexibility to maximise shareholder value. The volume of shares traded is very small and an AIM listing adds a disproportionate expense and burden on the company."
RGF declined to comment on what those divestitures might entail when contacted by Just Food. However, a spokesperson confirmed the London delisting is likely to take place in October or November, and also confirmed the company's main markets for cake decorations consist of the UK, the US, the Netherlands, Germany and France.
Chairman Mike Holt said in today's report: "Much has happened since 31 March 2020 in terms of making progress and restoring shareholder value. The group has coped with the challenges of Covid and has continued to improve underlying profitability. In addition, the debt burden was halved following the successful sale of Brighter Foods.
"Renshaw and Rainbow Dust Colours, our two remaining businesses, continue to improve their performance, and after a good start to the year, prospects are encouraging."
RGF said net debt was cut by GBP26.4m as a result of the Brighter Foods sale and stood at GBP48.8m in the year ended 31 March.
The company reported revenues of GBP37.3m, down 9.5% from the previous year, and a loss from continuing operations of GBP6.1m, narrowing from a GBP21.4m loss.
Adjusted underlying EBITDA posted a profit of GBP200,000 versus a corresponding loss of GBP1.6m.
On the bottom line, RGF delivered a net loss of GBP3.4m, compared to a GBP18.5m loss a year earlier.
"Our plan for the financial year was to accelerate operational changes made within Renshaw and to generate revenue growth from new products and better customer service delivery," Holt said. "Whilst not immediately apparent from our financial results, due to Covid-19 and post-Brexit disruption, the group has continued to improve and is moving forward with further operational improvement initiatives within Renshaw and Rainbow Dust Colours."
In the first five months of the new fiscal year that started on 1 April, RGF said revenues were up 33%.
It added: "FY-22 year-to-date EBITDA is a profit, trading ahead of FY-21 EBITDA and FY-20 EBITDA; this is particularly pleasing given the short-term challenges and increased costs of logistics due to driver shortages and limited availability of shipping containers. Prospects for the remainder of the year are good and the board is confident of reporting further progress."