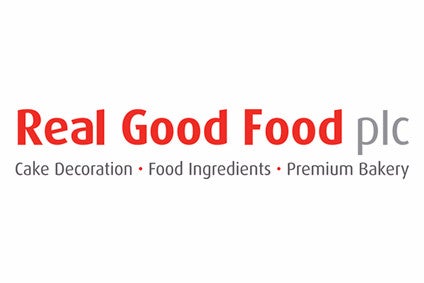 Real Good Food, the UK cake decoration and ingredients supplier, has sold another unit as part of a refocusing of a company looking to bounce back after a challenging period.
The company's management has acquired RGF Patisserie, which trades as Chantilly Patisserie, for a total of GBP200,000 (US$262,000), which will be paid in instalments.
Chantilly produces frozen desserts at a site in the south-west English town of Paignton. The business was carved out from Haydens Bakery, a unit sold to UK-based private-label giant Bakkavor last autumn.
The management buy-out of Chantilly is the second to be announced in under two months. In December, Real Good Food sold its jams and preserves business R&W Scott through an MBO.
In April last year, Real Good Food sold its Garrett Ingredients subsidiary to local peer Kent Foods.
"Following this disposal – and those of Haydens, Garretts and R&W Scott – RGF is now free to focus its full attention and resources on growing its two profitable, continuing businesses which together now comprise the majority of the group – cake decoration (Renshaw and Rainbow Dust) and ingredients (Brighter Foods)," Real Good Food said in a stock-exchange filing today (1 February). "Having transformed the group's financial position as a result of these disposals and other financing activities, the financial resources are now available to fund this growth."
The Liverpool-based firm raised GBP1m from a share offering during the summer, and also agreed a loan extension with its three key shareholders – Napier Brown Ingredients, Omnicane International Investors, and certain funds managed by investment firm Downing.