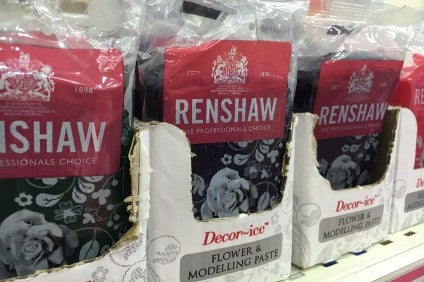 Embattled UK bakery and ingredients group Real Good Food has warned the stock market to expect to see a loss for the year to March 2018.
And it also revealed it is to move its headquarters from London to Liverpool to reduce costs.
It has not said whether the relocation will result in job losses in the London operation.
The AIM-listed company issued the trading update to the London Stock Exchange this morning (23 October), ahead of its AGM on Thursday.
Real Good Food said the new management team has spent the last ten weeks undertaking a comprehensive review of the company's operations to begin the process of rebuilding profitability.
It said each of its three divisions is experiencing good sales growth with total sales growth in the first half up 13% on the previous year on a like-for-like basis.
However, the company said the revenue growth is not currently being translated into greater profitability where "H1 performance has been disappointing compared to the board's previous expectations, particularly in September".
The company had previously expected to produce EBITDA of approximately GBP6.5m (US$8.5m) in the year to 31 March 2018 but following a review of the company's performance in H1 from its latest monthly management accounts, "the board has decided to take a more prudent view of its anticipated performance in the second half of the year".
As a result, Real Good Food now expects a reduced level of EBITDA in H2 and also therefore in the year to 31 March 2018 as a whole and expects it will report a loss before tax for the year to 31 March 2018.
Real Good Food said it will give an update when it reports its interim results for the six months ended 30 September 2017. This is expected in early December.
The company said the issues being experienced include increased commodity prices from both exchange rate issues and supply restrictions as well as the disruption to production during the installation of the additional production capacity at its Haydens and Renshaw subsidiaries creating inefficiencies.
Real Good Food also told the London Stock Exchange it is recognised group and head office costs have been too high and these are also subject to a comprehensive review, part of which will result in moving the head office from London to Wavertree, Liverpool.
It has been a traumatic few months for the company. Last month it was revealed investors had provided short-term loans so the company could build stock ahead of the Christmas trading period and announced an executive review into the company's corporate governance after it emerged consultancy payments were not disclosed.
The review also followed profit warnings and the departures of Real Good Food's executive chairman and finance director in August.
The company also received a cash injection from the bank to shore up short-term capital requirements.