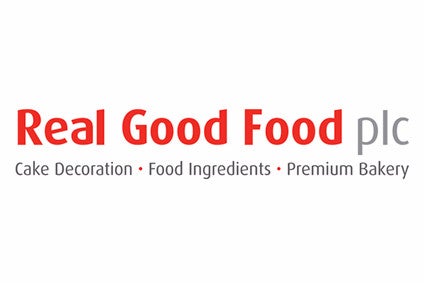 Shares in Real Good Food, the UK bakery and ingredients group, tumbled today (6 December) after the company warned pressure from commodity prices meant there was a "risk" its annual earnings could miss market expectations.
Executive chairman Pieter Totté said Real Good Food expects to see "significant" growth in its EBITDA in the second half of the company's financial year, the part of the year in which the group says it makes the majority of its profits.
However, Totté said the recent fall in sterling had put pressure on the prices of the company's raw materials. "Sales trends for the key third quarter are in line with expectations to date and we anticipate significant year on year growth in EBITDA in the second half. However, we face some challenges due to the recent weakening of sterling and increased raw material prices and the timing of price recovery. This, as well as the uncertainty in commodity pricing in particular at Garrett Ingredients, means that, while we expect our year-end EBITDA to be ahead of last year, there is a risk that it could fall short of current market estimates."
The caution on annual earnings came alongside the publication of Real Good Food's first-half results. Real Good Food reported a loss of GBP942,000 (US$1.2m) for the six months to the end of September, compared to a loss of GBP24,000 a year earlier. The group posted an operating loss of GBP648,000, versus an operating profit of GBP1.1m the previous year.
Real Good Food booked GBP694,000 in "significant costs", which comprised restructuring charges and to the cost of fees as the company looked into acquisitions that did not materialise.
Excluding those costs, Real Good Food posted EBITDA of GBP1.2m, against GBP2m a year earlier. The company pointed to the cost of investment, including in the US where it has recently set up a subsidiary, and the pressure of "volatile" commodities on its food ingredients arm.
Group sales were up 5% at GBP49m thanks to growth from Real Good Food's "premium bakery" arm, which supplies bakery and dessert lines to UK retailers and foodservice operators. The acquisition of UK frozen dessert maker Chantilly Patisserie in February gave a boost to the results.
Shares in Real Good Food stood at 34p at 12:41 GMT, down 9.33% on the day.