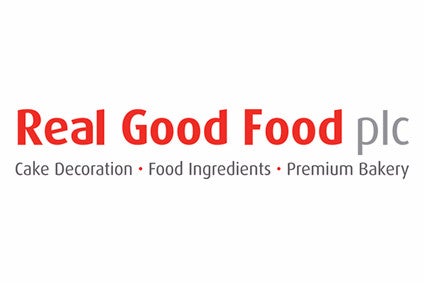 Real Good Food, the UK bakery and ingredients group, has seen "satisfactory" trading in the first three months of its financial year, the company's executive chairman Pieter Totté said today (1 August).
Totté said "recent order intake" had been "positive" and he insisted he was "confident" Real Good Food would "deliver growth across all three divisions".
The comments came as Real Good Food reported its financial results for the year to the end of March. Real Good Food posted a net profit of GBP12.9m (US$17m), compared to a loss of GBP3.4m a year earlier, thanks to proceeds from the sale of its Napier Brown sugar business to France-based sugar refiner Tereos last year.
Looking at Real Good Food's continuing operations, its net profit reached GBP4.4m, versus GBP634,000 the previous year. The company's operating profit reached GBP2.1m, although that was lower than the GBP2.7m generated a year earlier.
Real Good Food's revenue from continuing operations stood at GBP100.4m, against GBP104.6m the previous year. Revenue from two of Real Good Food's divisions – cake decoration and food ingredients – fell year-on-year. Reflecting on the performance of its cake decoration business, which saw revenue dip 1.8% to GBP48.3m, Real Good Food pointed to the removal of a manufacturing contract by its Renshaw unit, as well as the loss of a private-label deal.
Deflation in sugar and dairy weighed on revenues from the company's food ingredients arm, which fell 15.9% to GBP22.7m, the group said.
Revenue from Real Good Food's third arm – "premium" bakery – rose 3.5% to GBP29.4m as the company widened its customer base.
Totté added: "The food industry faces challenging times with diversifying sales channels, increasing legislative burdens, the growth in the minimum wage and ever-demanding consumers. The response to these trends require being alert to all these factors and having the resources to invest and adapt. I am confident that with our clear strategy and strong balance sheet we are in a good position to build three increasingly strong businesses in our three pillar markets."