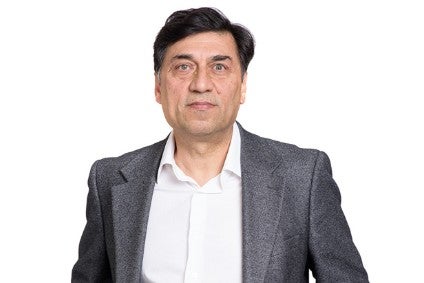 Reckitt Benckiser chief executive Rakesh Kapoor is due to retire from the owner of infant nutrition maker Mead Johnson and UK-based consumer goods giant by the end of the year.
Kapoor has served as CEO of Reckitt Benckiser for eight years and oversaw the acquisition of US-based Mead Johnson, which produces the Enfamil baby formula brand, in 2017.
He has spent a total of 20 years at the London-listed firm, which is located just outside the capital in Slough, Berkshire.
A process to find a replacement is currently underway with both internal and external candidates up for consideration, according to a statement today (16 January).
Kapoor said: "The last two years in particular, have been transformational with the acquisition of Mead Johnson, the catalyst for the creation of our two business units – Health and Hygiene, and Home. 2020 will herald a new decade and I believe now is a good time for new leadership to take this great company through the next phase."
As well as the Enfamil brand, Reckitt Benckiser also owns the Gentelease and Nutramigen labels through its acquisition of Mead Johnson. It also counts Dettol and Durex, along with the consumer-health brands Nurofen and Strepsils among its portfolio.
Seven months after striking the deal for Mead Johnson, Reckitt Benckiser sold its existing food assets, including French's and Frank's RedHot sauces, to US manufacturer McCormick & Co.
just-food analysis from February 2017: Why Reckitt Benckiser has moved for Mead Johnson
just-food analysis from July 2017: McCormick hot on Reckitt sauces deal despite fiery multiple