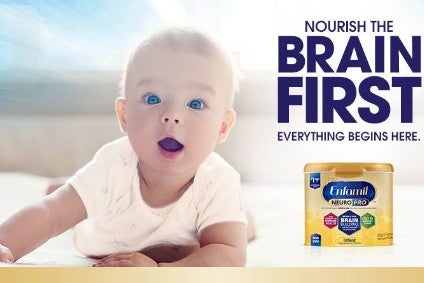 UK-based consumer goods group Reckitt Benckiser has downgraded its full-year outlook amid "challenging market conditions" in the infant-formula sector.
Like-for-like sales climbed 1.6%, well short of the 3% market consensus and the 3.2% expected by investment banking group Jefferies. Volumes were down 1%, with price mix up 3%.
Laxman Narasimhan, who joined Reckitt Benckiser as CEO during the summer, cut the net revenue growth target to a range of zero to 2%, compared to a previous projection of 2-3%. He described the performance as "disappointing."
The downgrade reflected "the reduction in retailer inventory levels of seasonal products in quarter three and the inherent uncertainties of the season and associated stocking", the company said. Adjusted operating margins are "expected to see a modest decline as we continue investment behind brand equity initiatives, building a more resilient business and increasing front-line capabilities".
The results could add to speculation Narasimhan will sell the hygiene and home (Hy-Ho) part of the business, which features brands such as Harpic and Vanish, or spin it off, although he hinted in his earnings comments that such a move may be unlikely after the latest performance. After the 2017 acquisition of infant-formula brand Mead Johnson, Reckitt Benckiser announced it would divide its operations into two – consumer healthcare, and hygiene and home.
Narasimhan added the health business "delivered a weak net revenue performance" while infant formula "continues to face challenging market conditions".
The CEO said in his commentary: "This performance is a reflection of an extended period of significant change and disruption in the company. I am prioritising execution and operational performance as a matter of urgency. I have made it clear within the organisation that any activities that detract focus and attention from improving our operational performance be paused.
"Stepping back from current trading, I see confirmation of the reasons why I joined RB: we play in high-growth categories, with strong, market-leading brands, anchored in purpose; we have strong capabilities in innovation and e-commerce and we have an organisation full of owners who act with speed and agility. The issues I have seen facing the business are clear and addressable.
"I am confident we can restore RB to the levels of performance that it is capable of achieving, and build a purpose-driven, responsible company. Our focus will be on: restoring performance credibility, bringing simplification and focus, driving commercial execution, unleashing our people and delivering a strong financial model.
"I firmly believe that we have significant potential, with an outstanding set of brands in structural growth categories."
Like-for-like sales in infant formula increased 7.2% in the third quarter, bringing the year-to-date print to 3.9%. "The most recent market growth readings are below our medium-term expectations of +3-5% as we see growth moderating in China due to the decline in birth rates in 2017 and 2018," Reckitt Benckiser said.
Commenting on today's results, Martin Deboo, an analyst at Jefferies, said: "New CEO Laxman Narasimhan's debut commentary reflects a big helping of sackcloth and ashes tempered by a dose of optimism. The lowered outlook will create some room for manoeuvre, at inevitable cost to the share price. The immediate big questions remain: whether RB requires a formal margin reset and if so by how much; and whether it remains desirable to explore 'strategic optionality' in a Hy-Ho Division that is currently RB's growth lifeboat."
Yesterday (21 October), the company announced Jeff Carr is to join Reckitt Benckiser as finance chief from Dutch retailer Ahold Delhaize ahead of existing CFO Adrian Hennah's retirement. Carr will join the owner of Enfamil infant formula on or before 9 April, and will also serve as executive director.