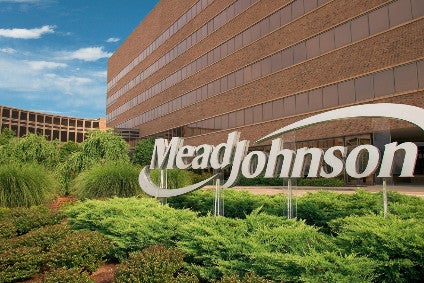 UK consumer goods group Reckitt Benckiser has signed a deal to take control of US infant formula business Mead Johnson for US$17.9bn.
The agreement values Mead Johnson's equity at $16.6bn but the total value of the transaction is approximately $17.9bn including the assumption of the Enfa formula maker's debt. It represents a multiple of 17.4 times Mead Johnson's 2016 EBITDA. RB said it expects to generate annual savings of GBP200m (US$249.8m) by the third full year and suggested the deal will be earnings accretive in the first full year.
Rakesh Kapoor, RB's CEO, said the move is a "significant step forward" in the Dettol-to-Durex maker's "journey as a leader in consumer health".
"With the Enfa family of brands, the world's leading franchise in infant and children's nutrition, we will provide families with vital nutritional support. This is a natural extension to RB's consumer health portfolio of power brands which are already trusted by millions of mothers, reinforcing the importance of health and hygiene for their families," he continued.
RB's consumer health brands include Nurofen and Strepsils, as well as the more recently acquired vitamin business Schiff.
The company's health business accounts for around one-third of group sales and, in the first half of the year, like-for-like sales increased by 9%, dropping to 2% in the third quarter due to one-time issues. RB's health brands are expanding at a faster rate than the company's hygiene and home care units, which are growing in the low single-digits. Mead Johnson's infant and children's nutrition business will increase RB's revenues in consumer health by approximately 90%, the company noted.
The acquisition of Mead Johnson also strengthens RB's presence in emerging markets like China. Mead Johnson generates 67% of sales in Asia and Latin America. In 2015, Mead Johnson had net sales of $1.2bn in China. Kapoor noted: "Mead Johnson's geographic footprint significantly strengthens our position in developing markets, which will account for approximately 40% of the combined group's sales, with China becoming our second-largest power market."
Offering his "full support and endorsement", James Cornelius, Mead Johnson's chairman, said the deal provides "tremendous" value to the US group's shareholders. The offer price represents a premium of 29% above the $69.50 at which Mead Johnson's stock closed on 1 February, the day prior to the announcement of RB's proposal.
The transaction is subject to shareholder and regulatory approvals.