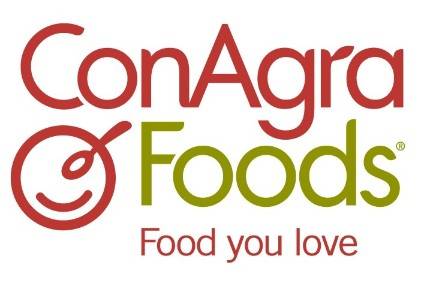 ConAgra Foods booked an increase in first-quarter profit today (29 September) as the group prepares to spin-off its Lamb Weston potato business.
Operating profit at the US group increased 29.4% in the three months to 28 August, expanding to US$180.5m. Income from continuing operations totalled $188.5m, versus $167.4m in the year-ago period.
The company lapped significant losses from its now discontinued private-label business this quarter, causing a sharp increase in net earnings, which rose to $186.2m from a loss of $1.15bn in the year-ago period. ConAgra sold its private-label business to TreeHouse Foods in a deal valued at nearly $7bn last November.
Income from continuing operations was up 12.6% at $188.6m. The result included a $164m impairment charge on ConAgra's Canadian business.
ConAgra said it has continued to focus on the most profitable areas of its portfolio, shedding low-margin sales. While the Banquet ready meals owner has strengthened margins at its grocery business, contributing to the rise in operating profit, sales were down 4.6% as a result. ConAgra's total revenue dropped to US$1.94bn in the period.
The results are likely to be ConAgra's last earnings release before it splits into two companies, the retail-focused Conagra Brands and potato processor Lamb Weston. The company said that the spin-off of Lamb Weston remains on-track and both companies plan to host investor events to outline their strategic priorities moving forward in October.