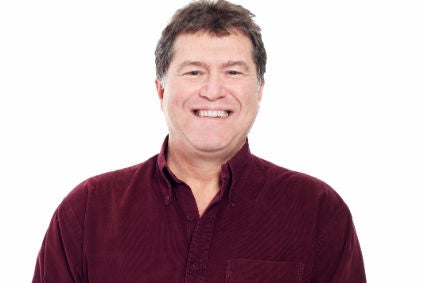 Tiger Brands has outlined a five-year margin target as the South Africa-based food and drinks group looks to "focus" its portfolio, create a "cost-conscious culture" and become "consumer-obsessed".
The company behind brands including Albany bread, Black Cat peanut butter and Energade sports drinks has reviewed its operations in a bid to tackle what it sees as industry-wide challenges, including pressure on manufacturers' revenue, changes in consumer demand and an "increasingly agile competitive set".
CEO Lawrence Mac Dougall said Tiger Brands would "optimise" its portfolio, "rigourously challenge" its bottom line to "unlock fuel" for the company's growth and "refocus" the group's "operating model" on the consumer.
Through these moves, Tiger Brands hopes to grow its gross margins by 150 to 180 basis points over the next five years from a restated 31.8% the company generated in its 2016 financial year. The company has also set a target for operating margins, before IFRS 2 charges, to rise between 100 and 160 basis points from the 13.7% it achieved in its last full financial year, which ran until the end of September 2016.
Tiger Brands is basing its targets on numbers for its 2016 financial year that were restated to treat East African Tiger Brands Industries and Haco Tiger Brands, assets it offloaded, as discontinued operations and to meet IFRS 15 guidelines on recognising revenue.
Mac Dougall, who became Tiger Brands' chief executive last May, said the company's geographic diversification had "led to a loss of focus and thinly spread resources".
The former Mondelez International executive said: "The intention is to reverse this cycle of underperformance by creating fuel for growth through focusing the portfolio and distorting investment where appropriate. Defining the core is therefore critical to building portfolio strength and performance."
Tiger Brands, which has interests in drinks and personal care, has defined its core as "the manufacturing, marketing and distribution of everyday branded food to middle-income consumers", Mac Dougall said, a group of businesses that already accounts for 70% of the company's sales.
He added: "These consumers are a growing proportion of the South African market, are more brand loyal, have similar shopping destinations and utilise the media in a similar manner. Food is a large, attractive core that offers strong growth potential, allowing us to build on our resilient positions and good adjacencies. The core will be supported and protected by leveraging relevant adjacencies where these support our vision of being the best fast-moving consumer goods company in South Africa and the most desirable growth company on the continent."
Tiger Brands' work on its costs will involve the use of zero-based budgeting, which will be introduced in 2018, Mac Dougall said.
The company will also look at its supply chain, with moves including "optimising" its manufacturing, reducing inventory and a "standardisation and simplification of processes, systems and practices".
Mac Dougall said: "Our manufacturing transformation aims to improve gross margins, unlock capacity to support future growth and implement a
standardised organisational blueprint."
Tiger Brands' changes to its "operating model" will include "putting the consumer at the heart of every decision, relentlessly innovating and growing in South Africa and beyond [and] responding to the market through fast decision-making and simple ways of working", Mac Dougall said.
The company said the changes were "subject to consultations in terms of the Labour Relations Act", with the business looking at initiatives such as automation.
Last week, Tiger Brands booked increased half-year sales but reported mixed profit numbers.
In the company's last full financial year, it reported full-year profit of ZAR3.3bn (US$251.3m) compared to ZAR942m in the previous year. The company's operating profit before impairments and one-off items, which amounted to a ZAR99.1m of foreign currency translation reserve related to its former Nigerian unit, stood at ZAR4.15bn, up from ZAR4.03bn.
Including the impairments and one-off items, operating profit was ZAR3.83bn, against ZAR3.69bn a year earlier.
Group turnover increased 11% to ZAR31.7bn. Operating income before impairments and abnormal charges increased by 5% to ZAR4.2bn, compared to ZAR4.1bn previously.