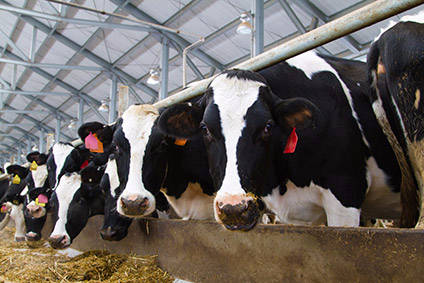 Australia's consumer watchdog has called for a shake-up of the country's meat industry "to improve transparency and competitiveness" in the domestic cattle and beef sector.
The recommendation yesterday (7 March) from the Australian Competition and Consumer Commission (ACCC) was in response to a study from the regulator that highlighted "shortcomings in price reporting, a lack of trust in the carcass grading system and concerns about anti-competitive conduct affecting competition in cattle and beef sales".
ACCC chairman Rod Sims said: "Many Australian cattle and beef businesses successfully operate in competitive export markets, but there are issues that need to be addressed to improve competition along the domestic supply chain."
Sims said the ACCC was also investigating "suggestions of anti-competitive conduct" arising from the study and pledged to take action if the regulator found laws had been broken.
The ACCC's report contains 15 recommendations aimed at "improving transparency, competition and efficiency in the industry", such as asking meat processors to publish "price grids for sales made direct to processors to make it easier for producers to consider and compare price offers".
In addition, the ACCC recommended increasing the frequency of random and unannounced audits of cattle grading and trimming in processing plants by industry standards body Aus-Meat "to improve integrity in the system".
Other recommendations include the launch of a buyers register and post-auction buyers' report for major saleyards, together with the introduction of "objective carcass measurement technology" to be adopted by all processors "in a consistent manner as soon as possible".
The ACCC has suggested Australia's Red Meat Advisory Council assume responsibility for implementing the recommendations.