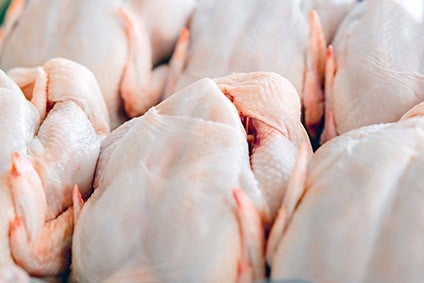 Dutch poultry business Remkes has opened a new plant in its home city of Epe in Gelderland province, consisting of a cookery and a coldstore facility.
Work started on the site in 2019 to meet increased demand for chicken products and has now been completed, with a capacity to process 26,000 tons of poultry annually, while the coldstore can house 10,000 pallets. The facility is located opposite the company's GP Remkes slaughterhouse in Epe.
Remkes' other plants consist of a factory in Barneveld for the production of ready-to-eat chicken products, and another facility in Epe for cooking and processing of chicken meat.
Remkes, which is owned by Dutch company YMBA, supplies retailers and B2B customers. Last year, the company acquired a majority stake in Heijs Food Products in the Netherlands for an undisclosed sum, a business serving retail and foodservice customers with chicken fillets, including fast food giant KFC and UK retailers Asda, Morrisons and Sainsbury.