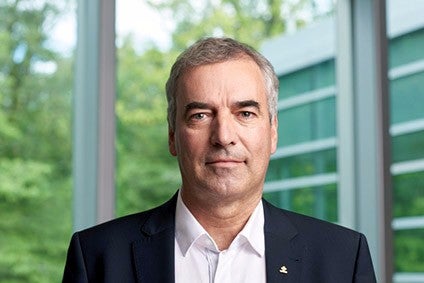 Canadian dairy cooperative Agropur has announced the appointment of René Moreau as its president.
Moreau succeeds Serge Riendeau, who is retiring after heading Agropur's board for the past 15 years and serving as a director for 26 years.
Moreau, a dairy farmer from Warwick, Quebec, has been a member of Agropur's board since 1998, representing the Nicolet-Bois-Francs region. He became Agropur's VP in 2012.
Moreau praised Riendeau who he said had "left us a cooperative that is in excellent shape". "Agropur has seen remarkable growth in recent years and is strongly positioned to continue its development. I am honoured to be able to build on the legacy of our predecessors and I look to the cooperative's future with tremendous optimism," Moreau said.
Agropur named Jeannie van Dyk and Roger Massicotte as VPs.
Last week, Agropur booked sales of nearly CAD6bn (US$4.5bn) and "substantially improved earnings" for 2016. The cooperative said at its annual general meeting sales were in line with the CAD5.9bn reported for 2015, but earnings from operations for the financial year to 1 November grew by CAD105.7m to CAD411.7 million.