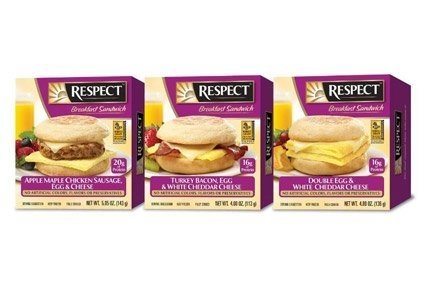 US group Respect Foods is launching a line of whole grain breakfast sandwiches that are free from artificial colours, flavours and preservatives.
The range consists of three varieties: apple maple chicken sausage with egg and cheese; turkey bacon with egg and cheese; and double egg and cheese. Each product contains fewer than thirty "easy to read" ingredients, Respect said.
"Customers are looking for brands to raise the bar," noted Kenny Hartman, president of Respect Foods. "They want fewer and more readable ingredients. If apple, maple, egg, and cheese are in the product's name, shoppers want to find those same words in the ingredients. We respect their requests and deliver delicious sandwiches that have more than fifteen grams of protein for a hot, energy-packed breakfast in less than three minutes."
The products are also high in protein and fibre.
Respect breakfast sandwiches will be available at stores throughout North America, the company added.