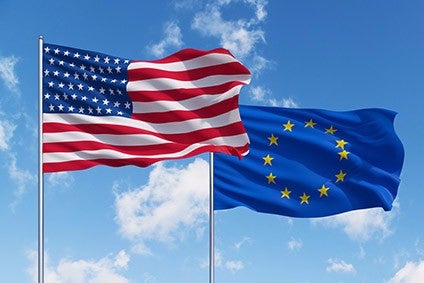 The European Union is to hit US goods with US$4bn worth of tariffs, including items such as cheese and ketchup, in a long-running spat over aircraft subsidies.
The tax will come into effect today (10 November) in retaliation for tariffs imposed on EU goods last year by the US in a tit-for-tat over what are deemed to be "illegal" subsidies for Boeing, and in Europe's case, similar support for Airbus.
EU counter measures have been approved by the individual member states and were authorised by the World Trade Organization on 26 October, in the absence of a "negotiated settlement" between both parties.
"The European Commission stands ready to work with the US to settle this dispute and also to agree on long-term disciplines on aircraft subsidies," a statement read.
Valdis Dombrovskis, an EU trade commissioner, said: "We have made clear all along that we want to settle this long-running issue. Regrettably, due to lack of progress with the US, we had no other choice but to impose these countermeasures.
"We call on the US to agree to both sides dropping existing countermeasures with immediate effect, so we can quickly put this behind us. Removing these tariffs is a win-win for both sides, especially with the pandemic wreaking havoc on our economies. We now have an opportunity to reboot our transatlantic cooperation and work together towards our shared goals."
US aircraft imported into Europe now face tariffs of 15%, along with a 25% border tax on American goods such as ketchup, cheddar cheese, orange juice and sweet potatoes, the BBC reports.
The Appellate Body, an appeals committee under the WTO, ruled in March 2019 that the "US had not taken appropriate action to comply with WTO rules on subsidies", and instead "continued its illegal support of its aircraft manufacturer Boeing to the detriment of Airbus, the European aerospace industry and its many workers", the EC said in the statement.
In October last year, the WTO authorised the US to impose tariffs on $7.5bn worth of EU goods based on a decision in 2018 by the Appellate Body that found "the EU and its Member States had not fully complied with the previous WTO rulings with regard to Repayable Launch Investment for the A350 and A380 programmes".