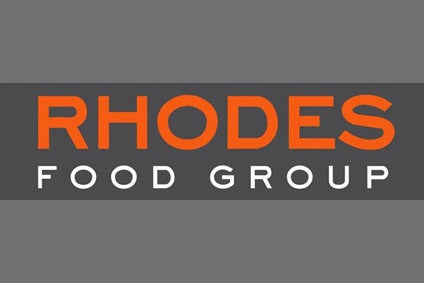 South Africa-based Rhodes Food Group today (23 May) reported growth of 15.9% in headline earnings to ZAR126m (US$9.5m) for the six months to the end of March on increased sales.
Operating profit was up 11.8% to ZAR208m. Profit after tax increased 14.6% to ZAR125m.
The condiments-to-canned pineapple firm said group turnover was up 8.2% to ZAR2.2bn compared to the year-ago period through sustained organic growth in its regional business.
Sales were boosted by a 27.8% increase in the group's fresh foods division "with excellent growth in pies and snacking". Rhodes' long-life foods business increased sales by 12.3% over the year-ago period, "despite the tougher trading environment domestically and in other African markets".
Regional turnover, which included South Africa and the rest of Africa, increased by 17.9% over the period and accounted for 82% of group turnover. However, international turnover fell 20.7%, as the rand appreciated by 11% against the group's basket of trading currencies over the period.
The group said its two largest acquisitions, of local spices and condiments business Pakco and KwaZulu-Natal based pie producer Ma Baker, were "completed late in the reporting period, and had been consolidated, but had no impact on the profit" for the period.
On the outlook for the remainder of the financial year, CEO Bruce Henderson said: "Our focus in the international segment is on growing sales to reverse the slower volume growth in the first half, while the volatile rand exchange rate continues to be a risk to our performance."
The group also plans capital investment of ZAR220m in the second-half of 2017, including the upgrading of production facilities at Pakco and Ma Baker.