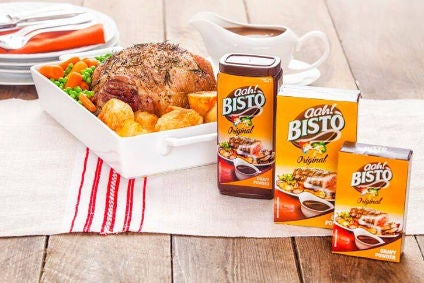 Rhodes Food Group, the South African producer of condiments to canned food, issued a profit warning after its international business had a "significant adverse" effect on performance.
The company said turnover rose 10.8% in the 12 months to 1 October but it expects headline earnings to decline 17% to 22% from a restated ZAR293m (US$20.8m) a year earlier. Full-year results are due on 21 November.
A stronger rand, reduced demand for industrial pulp and puree products, foreign pricing pressure mainly in Asia, and increasing costs on canned fruit as a result of the drought in the Western Cape impacted international results, the Groot Drakenstein-based Rhodes explained in a statement today (30 October). Turnover for the international business declined 18.1%.
The local currency strengthened 10% against a basket of exchange rates during the year, which the company offset through currency hedges in the first half that could not continue in the latter six months. Its operating margin consequently deteriorated.
The listed company, whose brands include those of its namesake, Bull Brand and Pakco's Bisto, said conditions in the domestic market were challenging but noted "good" organic growth – domestic sales rose 21.4% and organic revenue climbed 12.7%.
Canned fruit export volumes recovered in the second half but were down slightly over the 12 months from a year earlier. Industrial sales of pulp and puree products slowed "significantly" in the latter six months due to a major decrease in global pricing and reduced demand in key international markets.
Rhodes flagged the risk impact from swings in the rand when it reported six-month earnings in May.