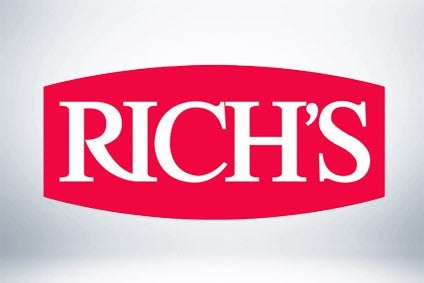 Privately-held US group Rich Products Corp. has announced its fourth piece of M&A of 2020, this time striking a deal outside North America.
Rich Products has bought out its venture partner in the Indian foodservice supply business Rich Graviss Product Private Ltd. Financial details were not disclosed.
Mumbai-based Graviss Group and Rich Products set up the venture in 1995 to produce non-dairy creams and whip toppings for both the bakery and foodservice industries.
"It was the first non-dairy cream business in India at that time and, since then, has experienced steady growth and expanded its overall footprint," Jeff Kim, president and chief operating officer of global markets for Rich Products, said.
Kim added: "As a global food industry player, we're routinely looking for ways to drive growth and transform our portfolio. Our ability to expand our product offerings, add new capabilities and technologies and enter new geographies are key elements of our strategic acquisition efforts. Fully investing in this business furthers our ability to create opportunities for our customers, while driving growth across India and beyond."
The deal for the other 50% of the Indian venture follows the acquisitions of US pizza-dough supplier Rizzuto Foods and Minnesota-based Morey's Seafood International, as well as, in a third deal, two in-store bakery production facilities from fellow US manufacturer TreeHouse Foods.
In February, meanwhile, it was also announced Rich Products was among the investors to have taken part in the Series A financing of BlueNalu, a US-based firm focused on cell-based seafood.