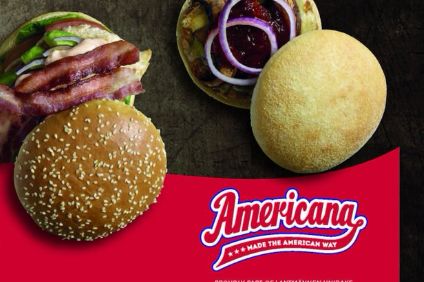 Lantmannen Unibake UK, part of the Sweden-based agri-food group Lantmannen, is to invest GBP4m (US$5.6m) in its factory in Milton Keynes.
It said the factory upgrade is in direct response to growth in the burger market.
The company, which supplies bakery products to retailers, wholesalers and the foodservice sector, said the first stage of improvements will see investment of GBP1.1m into the company's bun line capability which produces its Americana brand and own label fast food breads.
Tim Robinson, managing director at Lantmannen Unibake UK, said: "This investment is a key part of our on-going growth plans and reflects the growth in the burger market.
"Not only is the UK burger market currently worth GBP3.3bn, but its popularity continues to grow, with growth in 2017 up by 3%. To meet this demand, and ensure our customers are able to continue serving their customers on-trend, gourmet and quality classic buns, we are investing in our production capabilities – with this upgraded line being the first step of many."
The changes to the line include a "state-of-the-art" automated packaging system and quality vision system, which will ensure higher quality standards are met whilst reducing wastage.
The wider Lantmännen Unibake company is said to the largest manufacturer of frozen bakery products in Northern Europe with 23 bakeries in 18 countries.
In the UK the company has two bakeries, at Milton Keynes and Bedford.