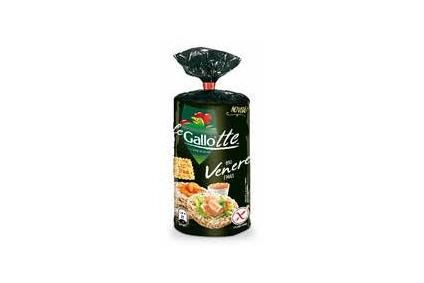 Italian's oldest rice producer Riso Gallo, which this year celebrates its 160th anniversary, has introduced Rice Cakes into its portfolio with a secured listing with online retailer Ocado.
Two varieties will be initially introduced, Venere Rice Cakes and 3 Grain Rice Cakes. Both varieties are produced in Italy and have seen successful distribution throughout Europe.
"Riso Gallo is a traditional family business, but every year we are exploring new opportunities," said Riso Gallo UK's MD Jason Morrison. "Over the last few years we have introduced Venere rice (black rice) and 3 Grains into the UK, both as pouched and vacuum pack varieties. For these healthy option products, it was only natural to develop these into Rice Cakes and bring them to the UK market."
The rice cake ingredients are the same as Riso Gallo's Award winning gluten free pasta (rice, corn, buckwheat).
Each 100g pack contains 15 rice cakes, wrapped in a recyclable foil to ensure the product retains its crunch, and a shelf life of 12 months. RRP £1.15.