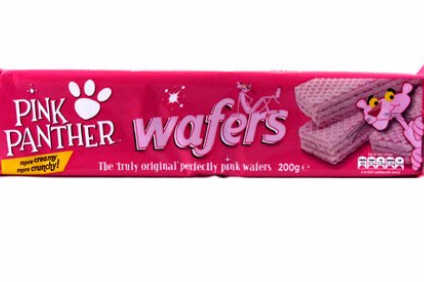 UK biscuits manufacturer Rivington Biscuits, part of the Netherlands-based cookies and snacks maker Van Delft, has been put up for sale.
The Wigan-based company, whose products include pink wafer biscuits made for supermarket own labels and also sold under the Pink Panther brand, went into administration last year with the loss of 99 jobs.
Rivington is now being put on the market by intellectual property consulting firm Metis Partners. Metis said the IP assets for sale include "the goodwill in the Rivington Biscuits brand portfolio, a registered trademark portfolio and organisational knowledge".
The sale of the IP surrounding the brands "will be of intense interest in the UK biscuit market which was reckoned to be worth in the region of GBP4bn (US$5bn) last year", Metis said. "There will also be significant opportunities to extend the brands into international markets."
Nat Baldwin of Metis Partners said Rivington "catered for a variety of markets and was well-positioned in the growing free-from sector with products such as its No Wheat gluten-free chocolate and orange wafer".
Metis said all offers should be submitted by noon on 25 April.
According to the most recent publicly-available accounts, Rivington Biscuits made a loss of GBP340,042 in 2015, compared to a profit of GBP250,122 in 2014. The results, filed at Companies House in October, showed Rivington Biscuits also made an operating loss, which stood at GBP321,267, versus an operating profit of GBP380,310.